This Declaration of Internet Freedom Is Vague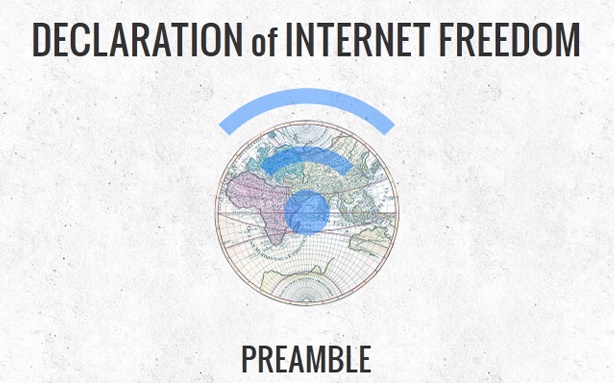 As a reaction to SOPA and other complex legislative efforts to regulate the Internet, online activists have created a Declaration of Internet Freedom, which consists of five very broad principles to keep the Internet free and open. At fewer than 100 words, compared to the convoluted anti-piracy bills it's a response to, the declaration's length seems itself to be an attack on the anti-Internet contingent. Unlike the big bad government, which buries information in its confusing thousand-page long legislation, the authors of this concise declaration seem to be aiming for a transparent document for Internet transparency. That sentiment not only embodies the pro-Internet contingent, it also shows why these two sides have yet to come together to address Internet regulation.
Read the full story at The Atlantic Wire.