The State of Contemporary Journalism, as Revealed in a Letter from 1891
"Not a large sum, to-be-sure ..."
"Not a large sum, to-be-sure ..."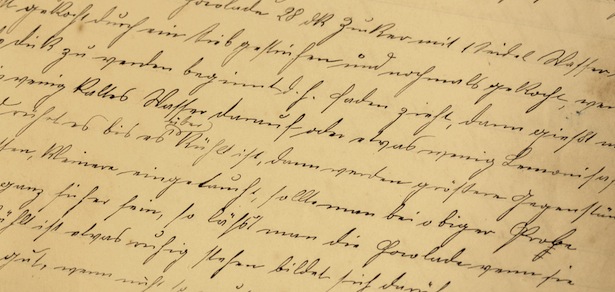 From 1896 to 1899, Walter Hines Page -- who would later become the U.S. Ambassador to Great Britain -- was the editor of a little magazine then known as The Atlantic Monthly. Before taking that post, though, Page was the editor of another monthly, The Forum. In 1891, Page accepted, on behalf of that periodical, an article submission from William Roscoe Thayer. And the note he sent to inform Thayer of this development was a classic good news/bad news affair: On the one hand, acceptance! On the other ... sorry, Sir, but lousy pay.
My dear Sir:

I thank you for submitting your interesting paper on "Europe's Military Frankenstein," which I shall be glad to use in an early number of The Forum. I shall ask you to accept our check for the sum we usually pay per article -- $75, which is not a large sum, to-be-sure. We shall be able to give you, however, the most appreciative audience reached, we think, by any periodical.
Page's letter was discovered by Sydney Bufkin, who found it, she told me, while doing research on Page at the Houghton manuscript library at Harvard. Bufkin points out that the $75 payment Page felt the need to apologize for equates to $1,796.34 in 2010 dollars. ("The letter doesn't say how long the article was," Bufkin adds, "but I'd guess not more than 2 or 3 thousand words.")
In today's freelance marketplace, for the most part, a couple thousand dollars for a couple thousand words would not only be nothing at all to apologize for; it would also likely buy you, in addition to a thorough journalistic feature: several more thorough journalistic features, and/or original photos, and/or an ebook, and/or a couple of ebooks, and/or naming rights to the author's children. So the thought of an editor apologizing for that pay rate is, depending on your perspective, either hilarious or tragic.
What is perhaps most striking, however, is the justification Page offers for his "modest" sum. "We shall be able to give you," he informs Thayer, "the most appreciative audience reached, we think, by any periodical." In other words: Don't do it for the money, do it for the attention! Do it for the eyeballs! Do it for the appreciation! Here, Page -- illustrious journalist, respected publisher, soon-to-be-diplomat -- anticipates the economic logic of The Huffington Post. The "attention economy" may be new as a bit of jargon; as a feature of journalism, however, it's centuries old.