Is it really a good idea for publishers to give away their content for free?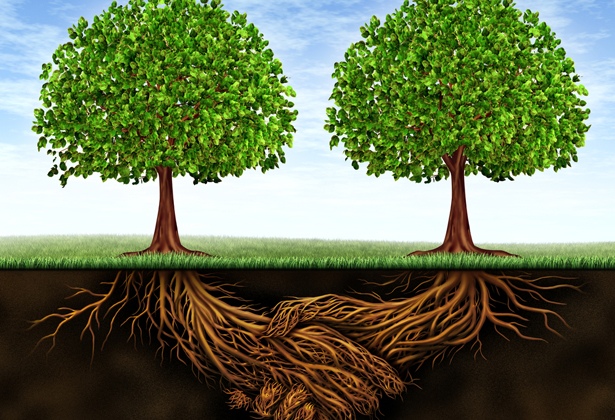 It's an article of faith among digital publishers that content partnerships are one of the key levers for success. If you're operating a small site and you want to grow, you need to partner up with big distributors that can serve as megaphones, amplifying your content and, the theory goes, bringing a new audience back to you. If you're running a big site, you need partners to provide fresh content, and lots of it, to satisfy the millions of eyeballs arriving each day.
And so we live in a partnership ecosystem. As a medium-sized player, we at The Atlantic have partnerships going in both directions. We send some of our best stories to sites that have huge traffic. We take smart stories from smaller sites that are happy to share their goods with our strong brand and relatively large audience.
All of these partnerships raise the obvious question: Is it really a good idea for publishers to give away their content for free? The arguments cut both ways.
The chief argument in favor of sharing content is that you can get direct traffic in return. If the partner site is displaying your logo and linking to other stories on your site, it's a fine idea to give away a story or two in return. This is a plausible theory that bears out on occasion. If, for example, Yahoo! runs a story from The Atlantic or one of our sister sites, especially on its home page, there can be a surge of traffic from Yahoo! back to our pages. Not always, and often the surge is more like a trickle, but it can be something.
But what if The Atlantic's partner has a particularly strong presence in social media? If it rips an Atlantic article and then uses its social infrastructure to push that piece to the world, the inbound traffic from Facebook or Twitter goes to the partner site, not to us. (This assumes that the partner is linking to our article on its site, not our article on our site.)
We don't worry much that when Yahoo! posts our story, they're grabbing readers who would otherwise have read that piece on TheAtlantic.com. Those might be separate audiences. But if our partner was dominating Facebook, Twitter and Reddit with links back to our story on its site, our own social efforts might be drowned out. With social media now generating the plurality of our unique visitors, this could hurt.
Now let's consider branding. This, some say, ought to be the tiebreaker. If you accept that there are gains to be made from direct links but losses to be suffered in social media (and maybe don't be too quick to accept either of those theories), then the branding benefit could be persuasive. The theory, of course, is that just having your logo on another site, even if there are no clicks back, is good exposure for your brand. Certainly there's logic in that: A highway road sign provides branding, even if customers are cruising past at 60 mph. Maybe you'll stop at that pancake house not now, but in the next state over.
OK, but there's a case to be made that people have been trained to tune out the noise when they're on websites--to avoid the blinking ads and the right-rail modules and the partner logos. If they're reading defensively, if they're tuning out the noise, then you're not getting exposure after all. And, if you were happily trading exposure for some losses in social media, well, maybe that trade isn't worth it anymore.
I still believe in content partnerships. But we should be honest about the possible tradeoffs, and humble in our certainty about how exactly these arrangements work.
This post also appears at Folio, where Cohn writes a bimonthly column.