The Hot Chinese Phone Maker You've Never Heard of That's Already Worth More Than Half as Much as Nokia
Xiaomi is an ultrahot contender to become China's biggest smartphone player.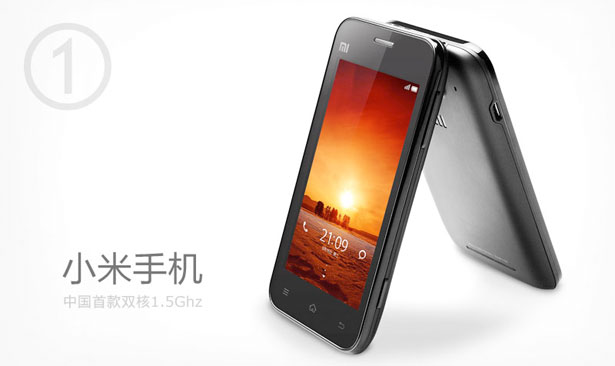 In March of 2010, the Chinese smartphone maker Xiaomi didn't exist. In the summer of 2010, it received $41 million in venture capital at a valuation of $250 million. In September of 2011, the company debuted its first phone. The next month, it picked up another $90 million in venture money at a valuation of $1 billion. And in June of 2012, the company took in a massive $216 million round of financing, which pegged the company's market value at $4 billion. Nokia, which sells tens of millions of phones, is valued at $7 billion.
With growth like that -- detailed today in Caixin -- it doesn't seem crazy to ask, is this China's Apple? Could it be?
It is early days for Xiaomi and there is substantial controversy over the company's valuation. Under certain rosy projections for the company's per-phone profit, it makes a lot of sense, particularly given the growth that the company has enjoyed. Here's how one executive in the Caixin story explained it:
[I]f the net profit of each smartphone was 500 yuan and Xiaomi can sell 5 million handsets by the end of the year, then the total net profit will be 2.5 billion yuan. The price-earnings ratio was 10, according to the formula for calculating the valuation of a hardware company, meaning the estimated value of the firm was 25 billion yuan, or US$ 4 billion.
On the other hand, Nokia sold more than 100 million smartphones and has all the infrastructure and intellectual property of a global giant. The truth is that only Apple has mastered consistently high profit margins on smart phones with Samsung a distant but strong second.
With a huge and growing domestic market, a huge and growing manufacturing base, and the advantages that seem to accrue to homegrown Chinese companies, my working hypothesis is that a Chinese smartphone giant will emerge, consolidate the fractured market there, and go on to become the largest phonemaker in the world. Will that company be Xiaomi or ZTE or someone else?

In any case, if you're an investor, maybe you place some risky bets on Xiaomi because the payoff could be that you own a stake in the world's next great tech giant.