The First Instagram vs. the First Photograph
The first light of the beloved app was a picture of, what else, someone's cute dog.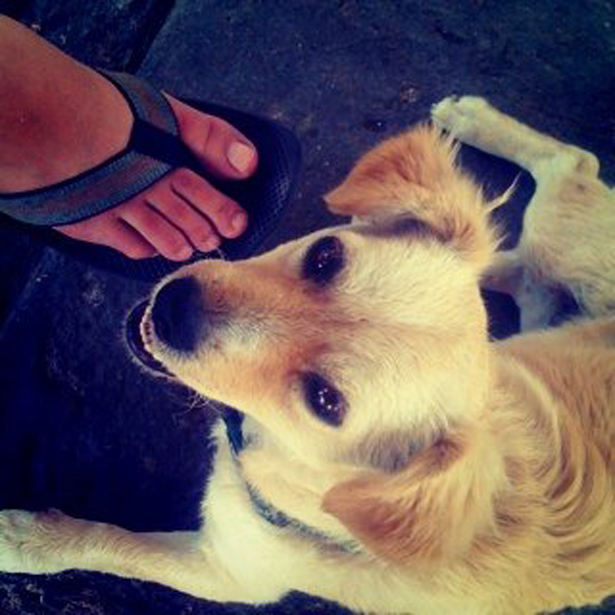 Instagram
Two years ago yesterday a start-up with an app called Codename uploaded the test picture above, the first ever photo on the app that would become Instagram. In the time since, more than 50 million people have shared more than a billion such images.
The picture in some ways captures that particular Instagram zeitgeist -- a filter that makes images look old, loved, and classic; a subject (a dog in this case and many others) that is charming; and, of course, that distinctly square shape. It's interesting, even paradoxical, that in this era of rapid change we can point to the first Instagram and find it "Instagrammy" and the first photo ever posted to the web and find it to be in some ways "webby." Underneath the constant tumult we observe, there is some technological and aesthetic stability. Contrast that with the long haul: The first photograph ever gives few hints of the medium to come.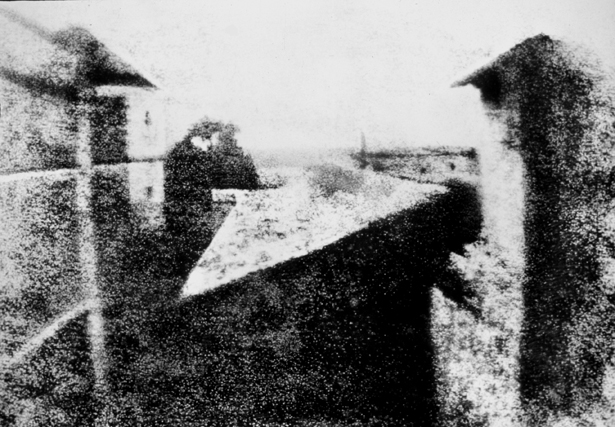 Wikimedia Commons