Taco Bell vs. Old Spice: The Twitter War That Wasn't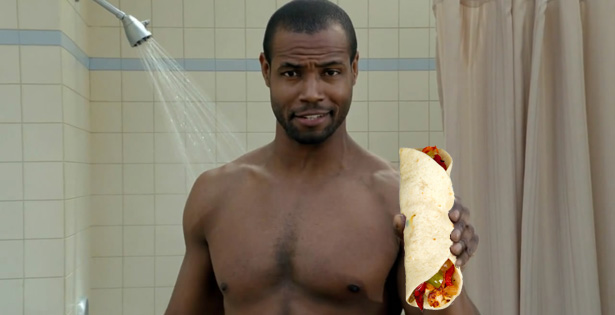 Daniel D. Snyder
This week, the Twitter account for Old Spice offered a Philosophical Observation.
Why is it that "fire sauce" isn't made with any real fire? Seems like false advertising.

-- Old Spice(@OldSpice) July 9, 2012
The Old Spice account, as you may recall from 2010's "The Man Your Man Could Smell Like" campaign, is chock full of random and cheeky and only marginally humorous stuff like that (and like that, and like that). But for Taco Bell, purveyor of fire sauce as well as mystery meat, the question apparently struck a little too close to home.
So then -- and here's a thing I never thought I'd write -- Taco Bell struck back. With wit.
BURN!
Old Spice, disappointingly, did not reply; otherwise, fire sauce might have started a flame war, and the world might have been treated to some Shakespeare-worthy Twitter insults. (Beefcakes! "Beef"! Deodorant! The mind reels.)
But, alas, no. For the most part, this was a brief, lighthearted, and totally innocuous exchange -- a short screwball comedy set on Twitter's stage. But it was also a hint at the humanity that brands can take on as they carve a presence on social media. (Earlier today, it's worth noting, Twitter hosted another brand-to-brand conversation: The Huffington Post and Buzzfeed exchanging their thoughts about GIFs.)
Brands -- or, more specifically, the people who control brands -- talk a lot about "Twitter presence." By that they often mean "presence" both as a presentation and as an interaction with customers. The Taco Bell/Old Spice Flame War That Wasn't serves as a nice reminder of the other dimension of that presence: the dimension that finds brands interacting with each other. On social media, brands don't simply have personalities; they have relational personalities. They interact with customers, sure; they also interact with each other. Or, at least, they have that option. If they're willing to take on Old Spice Guy.