In Honor of Telstar, I Give You the Nerdiest Elvis Album Cover
Elvis never met a broadcast satellite he didn't like.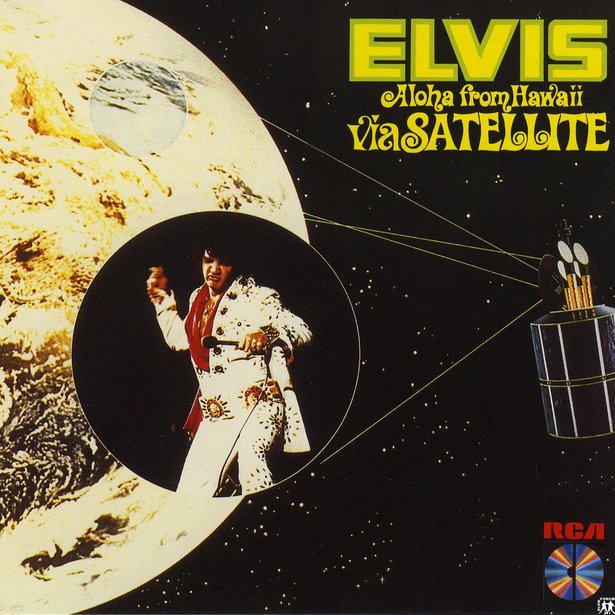 50 years ago this month, the first Telstar communications satellite blasted off into space and began to relay information across vast distances. Almost 11 years later, three years after the moon landing drew a live audience of 500 million, Elvis Presley decided to put on a show in Hawaii and broadcast it around the world. For many years, it was rumored this show had a TV viewership of over a billion people. That would have been a pretty tremendous thing, given that the world population was probably just shy of four billion back then. Sadly, this is almost certainly not true.
However, somewhere north of 100 million people probably did watch the King perform in one of the satellite broadcasts in 38 countries. And more importantly, an album was made of the performance with a cover that showcased Elvis being bundled into a satellite and sent round the globe. This thing is glorious: The King + Space + Trippy Typeface! All I can say is, "Take that, Communism!"
It is most appropriate that he opened the show with his own version of "Also sprach Zarathustra," the theme from 2001: A Space Odyssey.