Good News, Facebook! The Root Word for 'Paradise' Originally Meant 'Walled Garden'
Just saying.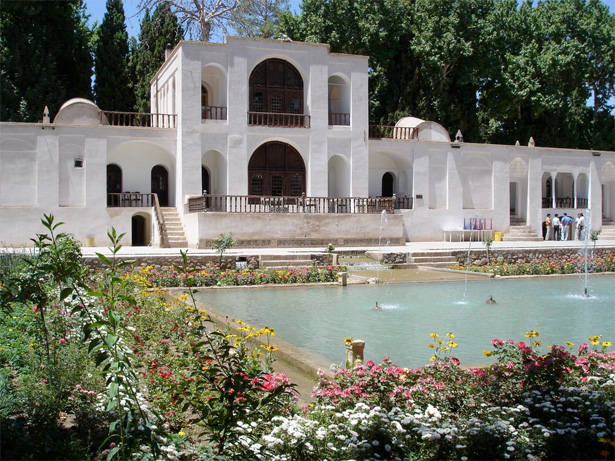 I happened to be poking into the history of the word, "dough," and it turns out it derives its name from an Indo-European root ("dheigh") that meant "to form, to build." That got bent to mean wall (daēza) in an ancient Iranian language, including the walls that surrounded gardens (pairidaēza). Run a few permutations, described below, and Xenopohon ends up using the word "paradeisos," which he used to refer to the walled gardens of Persia. The word got applied to Eden in a key translation of the Bible, and voila, the modern meaning of paradise was born. Yes, I learned this key piece of tech trivia by reading the dictionary:
The old Iranian language Avestan had a noun pairidaēza-, "a wall enclosing a garden or orchard," which is composed of pairi-, "around," and daēza- "wall." The adverb and preposition pairi is related to the equivalent Greek form peri, as in perimeter. Daēza- comes from the Indo-European root *dheigh-, "to mold, form, shape." Zoroastrian religion encouraged maintaining arbors, orchards, and gardens, and even the kings of austere Sparta were edified by seeing the Great King of Persia planting and maintaining his own trees in his own garden. Xenophon, a Greek mercenary soldier who spent some time in the Persian army and later wrote histories, recorded the pairidaēza- surrounding the orchard as paradeisos, using it not to refer to the wall itself but to the huge parks that Persian nobles loved to build and hunt in. This Greek word was used in the Septuagint translation of Genesis to refer to the Garden of Eden, whence Old English eventually borrowed it around 1200.

File this one in your "humorous etymology" bookmark folder. Wait, you don't have one? Cretin.