Dear Internet: Flickr Would Like to Become Awesome Again, Too
After news broke that Marissa Mayer would become Yahoo's new CEO, the Internet responded with a website and a request: Fix Flickr. Please.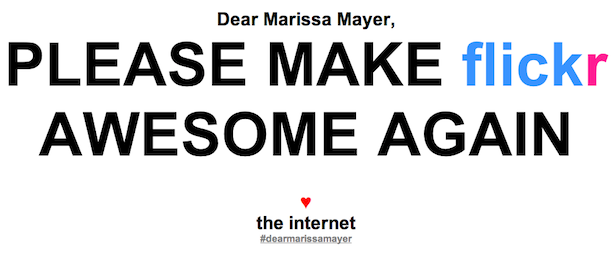 Today, Flickr responded in kind -- with "Dear Internet," a hashtag and a new page on its website. Both of which mimic pretty much everything about the #dearmarissamayer campaign, save for the stealthy addition of a corrected logo -- complete with an ® symbol -- and the rejection of the premise that Flickr is not, you know, currently awesome.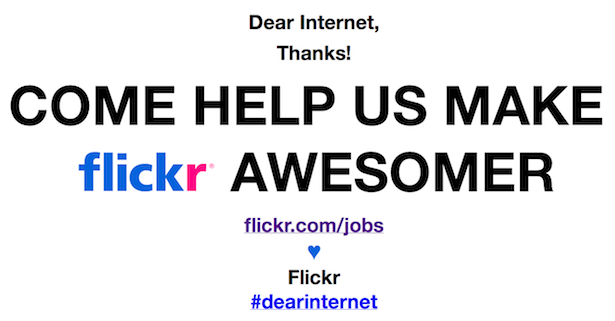 So is "Dear Internet":
1). A clever way to advertise job openings,
2). A symptom of Flickr going a tad rogue on its parent company,
3). A good sign for the future of Flickr,
5). A good sign for the future of Yahoo,
6). A good sign for the future of the word "awesomer"?
Here's hoping for
7). All of the above.