Boom, Too Soon: A Brief History of Gun-Jumping Fireworks
The fiery forerunners of the San Diego mono-explosion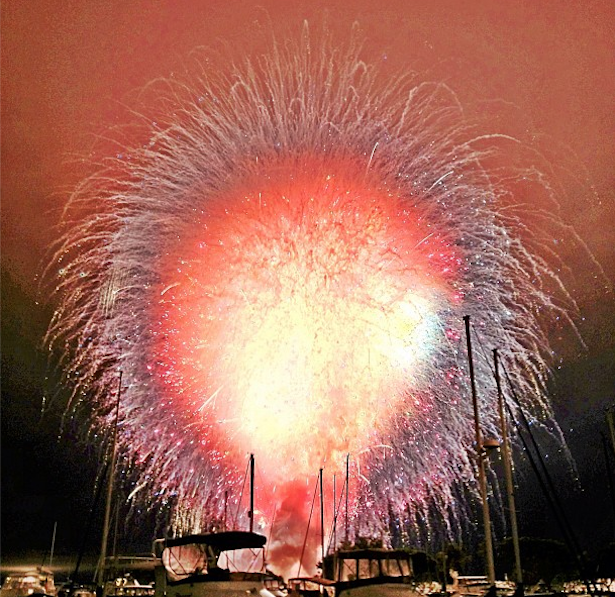 "Fireworks disaster" usually means disaster in the most tragic sense: an explosion at a fireworks factory or storage depot, in the manner of Enschede or Seest, with lives lost. Last night's mono-explosion in San Diego -- in which a fireworks display that was supposed to play out over 18 minutes exploded in 15 seconds -- was a "disaster" of a much more lighthearted variety. Little, save for the egos of the event's planners, was wounded. And while many attendees were none too pleased to have waited for hours for a show that lasted mere seconds, what they got in exchange for the sped-up show -- to put a silver lining on the golden barrage -- was a much more explosive display. More bang, literally, for their buck.
San Diego's condensed combustion may be the latest gun-jumping fireworks display, but it's certainly not the first. Below, a brief video history of the fireworks mono-explosion, ranging from the spectacular to the legitimately scary:
Pawtucket, Rhode Island -- July 3, 2005
A misfire before a PawSox baseball game caused the fireworks reserved for a later display to ignite inside their boxes.
Atoka, Oklahoma -- July 3, 2011
An amateur fireworks show in a parking lot gets ahead of itself, merging into a single, low-to-the-ground explosion.
Oban, Argyll, Scotland -- November 7, 2011
An electronic timing glitch led to a fireworks display that was over in less than a minute. It was supposed to last for 20.
Hua Hin, Thailand -- January 6, 2012
New Years revelers at the beach resort got more explosion than they bargained for when a fireworks display spiralled out of control.
And, finally:
San Diego, California -- July 4, 2012