17 Very Cute Pygmy Goats That Look Like Scarlett Johansson in Jonah Peretti's BuzzFeed Strategy Memo
BuzzFeed's founder gives away all the secrets to his company's success. Unfortunately, it was 63 percent luck.
BuzzFeed's founder gives away all the secrets to his company's success. Unfortunately, it was 63 percent luck.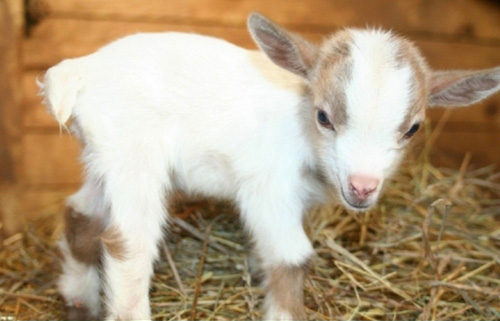 Like many in the media business, I read BuzzFeed publisher Jonah Peretti's letter to his staff with great interest. While just about everybody in our business plays the high-low game, BuzzFeed plays both higher and lower than most. On the one hand, they've got Ben Smith, our favorite tech blog FWD, Doree Shafrir, and new hire Matthew Perpetua. On the other, they've got 33 animals that are disappointed in you and 42 reasons why Nicolas Cage is greatest actor of our generation. Note that the spectrum along which we're measuring high and low isn't "quality" but "brow." That's because, as Peretti likes to point out, posts like that Nicolas Cage bit are works of art in genre non-fiction.
But the question remains: how do you build a media brand that can contain these particular multitudes? We know that, as people, we all like a mix of high and low brow stuff, but do we want our publications to reflect our own particular mix?
BuzzFeed only sells social ads. This is a wild idea, when you think about it. They make all the ads for their clients and those ads look like and feel like BuzzFeed stories; McDonald's most recent BF ad was, "11 Unforgettable Olympic Moments."
Here's the thing: I know what traditional advertising does to media companies, and how it subtly distorts their values. But I also know what ethical solutions people found to (some of) those problems. What does this new kind of advertising do to a media company's journalists? What sorts of ethical solutions have they come up with to address the (inevitable) problems and conflicts? (After this story published, Peretti tweeted to me, "All ads are made by creative services team, we r serious re church/state." Which is a good thing and very important piece of the puzzle.)
In any case, here are some very cute Pygmy goats that look like Scarlett Johansson interesting tidbits that we found in Peretti's letter.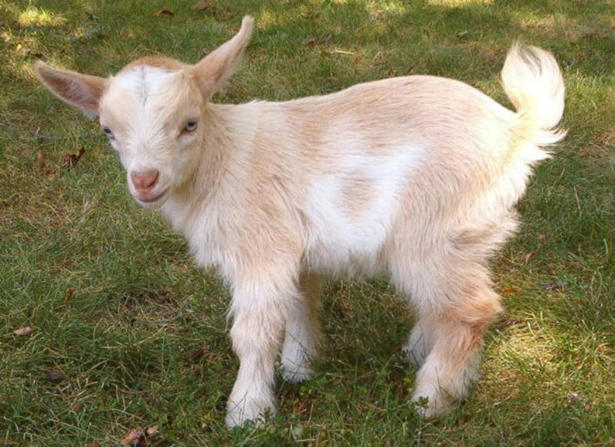 Number of people BuzzFeed has hired since early 2011
91
Current number of monthly uniques
30 million (about 10 million from the journalisty people like Ben Smith, Matt Buchanan, etc)

Times I've Looked At That Insane Nicolas Cage Post
17

On revenue growth
"Our revenue is on pace to be more than 3 times what we did in 2011" because brands are "shift[ing] their budgets to social ads."

How much of BuzzFeed's success is luck?
63 percent: "A big part of our recent success has also been luck.  People don't like to admit it but skill is 63% luck."
On the current socially driven digital publishing world

"Nobody has built a truly great publishing company for the social age and we have a good shot to be the ones who do it."
On Management

"People don't do good work when they feel like losers and are second class citizens within their own company.  Fortunately we have avoided that problem."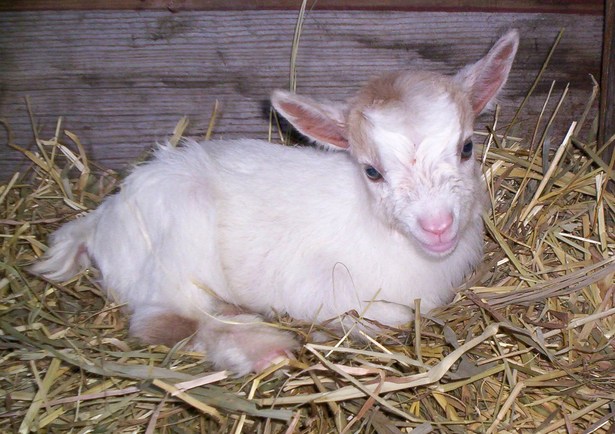 On pernicious slideshows
"The primary reason to publish slideshows, as far as I can tell, is to juice page views and banner ad impressions.  Slideshows are super annoying and lists are awesome so we do lists!"
On the other BS tactics other sites use to juice their revenues or traffic stats
"We don't show crappy display ads and we make all our revenue from social advertising that users love and share.  We never launched one of those 'frictionless sharing' apps on Facebook that automatically shares the stories you click because those apps are super annoying. We don't post deceptive, manipulative headlines that trick people into reading a story.  We don't focus on SEO or gaming search engines or filling our pages with millions of keywords and tags that only a robot will read."
On BuzzFeed's vertical integration
"We manage our own servers, we built our CMS from scratch, we created our own realtime stats system, we have our own data science team, we invented own ad products and our own post formats, and all these products are brought to life by our own editorial team and our own creative services team. We are what you call a 'vertically integrated product' which is rare in web publishing. We take responsibility for the technology, the advertising, and the content and that allows us to make a much better product where everything works together."

Number of times "revenue" was mentioned
8
Number of times the word "awesome" was used
2