What If Mobile Ads Just Don't Work?
An investor makes a strong argument that screens are too small and people are too distracted for mobile marketing to ever be effective.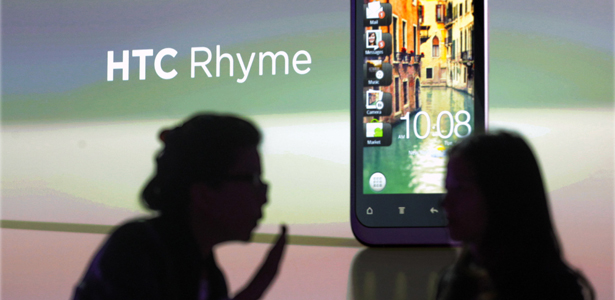 Reuters
There's a common wisdom among start-up watchers like Mary Meeker or the guys at Business Insider that mobile phone advertising is a HUGE OPPORTUNITY. That's because people are spending a lot of time on their phones and very little advertising revenue is being generated during those hours. By the iron laws of the universe, where the people spend time, advertising dollars will follow.
But there is another possibility, of course. It could be that advertising is simply inimical to the smartphone experience. In a great post at Monday Note, investor Jean-Louis Gassée explores this hypothetical and comes away convinced. The screens are too small and people are too distracted to pay any attention to the ads on their phones. And the seeming virtues of location-based ads don't seem that way to the people who'd be receiving them. Mobile ads just aren't going to work, Gassée concludes:
If the industry hasn't cracked the mobile advertising code after five years of energetic and skillful work it's because there is no code to crack. Together, the small screen, the different attention modes, the growing concerns about privacy create an insurmountable obstacle.

The "$20B Opportunity" is a mirage.
This would be a huge problem for just about every company that depends on Internet advertising. Most of them/us are seeing increased mobile usage, which means less and less of the time people spend with their brands is monetizable at the (already paltry) rates they'd come to expect on the web. Also don't forget that hundreds of millions of people in the developing world primarily access the Internet through their phones. So, it's not impossible that the mobile revolution may actually represent a doomsday for free ad-supported content and services.