Watching the Rare Transit of Venus From 1639 to Today
Every science museum worth its planetarium lens has developed a way for the public to engage in the astronomical event.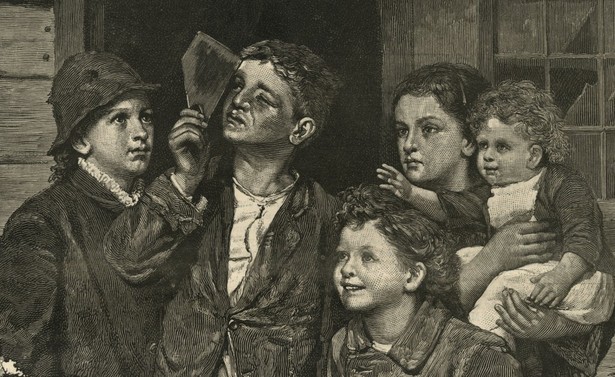 This is a big spring for amateur astronomy. The annular solar eclipse of two weeks ago captivated watchers around the Pacific Rim. And I hope you saved your solar shades and pinhole projectors: This week, on June 5th and 6th, Venus will pass in front of the Sun, in the last Transit of Venus in our lifetimes (unless you plan to be alive in 2117).
It's also been a big spring for public-facing projects at science museums and historic observatories. Transits of Venus happen at intervals of either 105.5 or 121.5 years, in pairs that are eight years apart -- but the scientific work of transit observers leaves traces. The 1631 transit was predicted by Kepler, though the 1639 transit was the first observed on Earth. The 1761 and 1769 transits of Venus became enormous, globally coordinated projects that used a network of natural philosophers and their transit observations to help calculate solar parallax and celestial distances. (These two Venus transits have become so famous indeed as some of the first examples of global research work that many of the historians of astronomy I know are weary of talking about them.) The 1874 and 1882 transits were popular phenomena as well as astronomical ones (as evidenced by, for instance, this Harper's cover of urchins watching the transit through [the inadequate eye protection of] smoked glass.) John Phillip Sousa even wrote a march for the 1882 transit. And the 2004 transit, though no longer vital for measuring astronomical distances, was an opportunity to produce digital historical content, like the Smithsonian did with this great online exhibit.
Museums around the world are commemorating historic transits. The Australian National Maritime Museum has a replica of Captain James Cook's HMB Endeavour, which was dispatched to Tahiti for the 1769 Venus transit. The reproduction ship has been sailing from Sydney to Lord Howe Island to view this year's transit; you can follow along on their ship's blog. In the UK, the Science Museum has a number of artifacts from transit observations, and the Royal Observatory installed an exhibit called Measuring the Universe which discusses the transit.
The University of California's Lick Observatory on Mount Hamilton participated in the 1882 Transit of Venus observations. Volunteers at the observatory are digitizing, slowly but surely, an amazing collection of manuscript observatory logbooks and journals, as well as scientific instruments. Tony Misch of the Lick Observatory Historical Collections Project and transit of Venus expert William Sheehan used photographs from Lick astronomers' observations of the 1882 transit to make this stop-motion video of Venus moving across the sun.
Most of North America should be able to see the transit of Venus on Tuesday. This handy tool will tell you when it will be visible in your area. (Transitofvenus.nl and transitofvenus.org are both great sources for transit info.) There's even an app to gather distributed observations of the transit. Every science museum worth its planetarium lens has developed a transit of Venus exhibit or public program; check your local for opportunities to learn more and see the transit in excited and learned company. And don't forget your smoked glass solar shades.