'The Rest Will Burn Up': A Contender for Best Astronaut Tweet
It's as if Hemingway were an astronaut about to descend through the Earth's atmosphere in a Russian transport vehicle.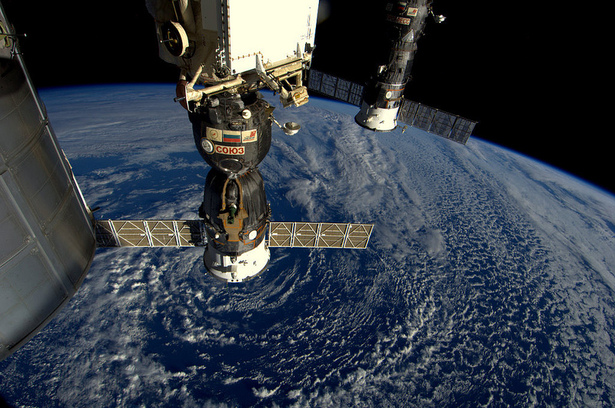 The globe's astronauts are prolific social media users, particularly Twitter. Their position in orbit around the earth makes even their "this is what I had for breakfast" tweets piquant. So I've seen my fair share of good stuff shared from space. But today, the Dutch astronaut André Kuipers snapped the photo you see above and wrote this little poem:
I will return in this Soyuz. From 28.000 to 0 km/h. We sit in the middle section. The rest will burn up.

That's Hemingway from space, as far as I'm concerned. Also, that last line should be the title of a forthcoming book by someone; stick any subtitle on that thing and it's a surefire New York Times bestseller.