The Future of the Map Isn't a Map at All—It's Information
Google's vision for geospatial information: "We don't want a monoculture where there is just one map of the world. There never has been; there never will be."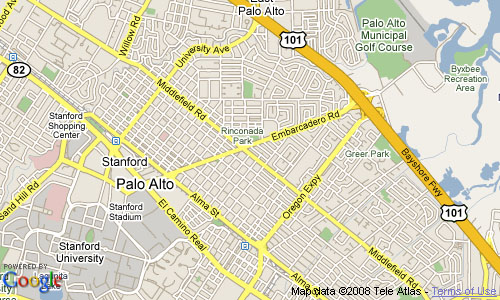 Google
Maps can be beautiful, interesting, and, of course, useful, but there are a lot of questions we address to maps -- and these days, Google Maps specifically -- that maybe a map isn't the best tool for answering.
Think of it this way. In the days before online trip planners and GPS, if you wanted to know how to get from point A to point B, you would look at a map and trace out a route. But these days few people would use a map that way (I still do just because I enjoy the process but I think I'm in the minority). Instead, they would plug in their request and an algorithm would spit out a route for them. The route would appear on the map, but the map is no longer the tool for finding that answer.
Directions aren't the only thing we use maps for that may be better answered by information. In an interview from the Aspen Ideas Festival below, Google's "geospatial technologist" Ed Parsons hints at how "maps" -- but really he means geospatial information -- may work in the future. For example he points to the question facing many people on this hot summer morning: Is today a good day to go the beach? If you were considering it, and were taking account the potential for storms this afternoon, you might go look at a picture of the beach on Street View to see what kinds of shelters are available in case of rain. Parsons sees a more efficient way: Instead of looking at the virtual representation of the beach, you could ask the question directly -- is there a beach nearby with good shelter in case of rain -- and Google would just tell you that, using its huge database of "anything you see in the real world."
To Parsons, maps can be so much more than maps. They can be all the information that exists in physical space, and then a layer of intelligence that can put that information to use. He says in the interview, "How can we almost predict the sorts of information that you're going to need in your day to day life? Can I say, uh well, this morning you've got an extra 20 minutes to have your breakfast cereal because the train you normally take has been delayed. You haven't asked me that, but I know because of what you do usually, and I've got these various feeds of data that are contextual. I can start to make those decisions for you." Of course, he notes, Google's going to have proceed with caution as it rolls out these kinds of services because "there's kind of a fine line that you run between this being really useful and it being creepy." That's going to be pretty tough to get around.
Parsons also has some interesting thoughts on the recent arrival of Apple into the mobile maps fray. Apple, in particular, will bring its famed aesthetic touch to maps. Besides, he says, "We don't want a monoculture where there is just one map of the world. There never has been; there never will be."