An algorithmically designed mirror promises to do away with the visual mysteries of the road.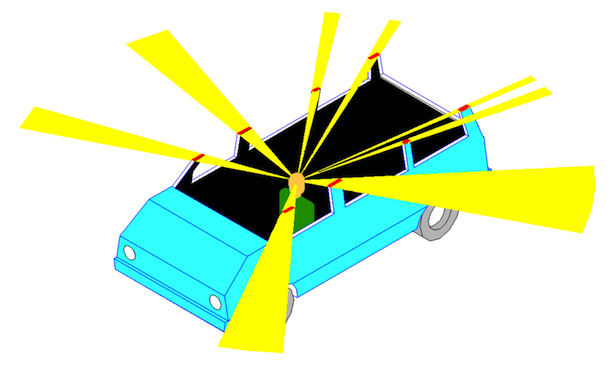 The most obvious thing about blind spots is that they are absurd, and actually kind of offensive, and their continued existence on our highways is an egregious affront to the ease and safety and common sense that technological progress represents. I mean, really. It doesn't seem too much to ask that car design, by now, would have advanced to a point where we wouldn't always have to be wondering whether we're careening next to some invisible gas tanker.
Here's another thing about blind spots, though: Despite everything else, they're also kind of fantastic. Everything that makes blind spots so ridiculous -- their inconvenience, their anachronism, the danger they add to rote transportation -- also makes them glorious. Driving is fun. And most of that fun lies in the satisfaction of overcoming the difficulties of the current form of the automobile. In this age of computerized cars, blind spots are one of the few excuses we have left to experience driving as a sport rather than just a means of transportation. Blind spots are the awesome antithesis of the self-driving car. They make us actually have to swivel, physically, to see things that are right next to us! They're one of the greatest flaws of the modern driving experience, sure ... but also: there's the serendipity we're supposedly looking for in this world!