Hi, Robot: A New Fund Doubles Down on Our Automated Future
A Russian web entrepreneur is betting on robot-augmented reality.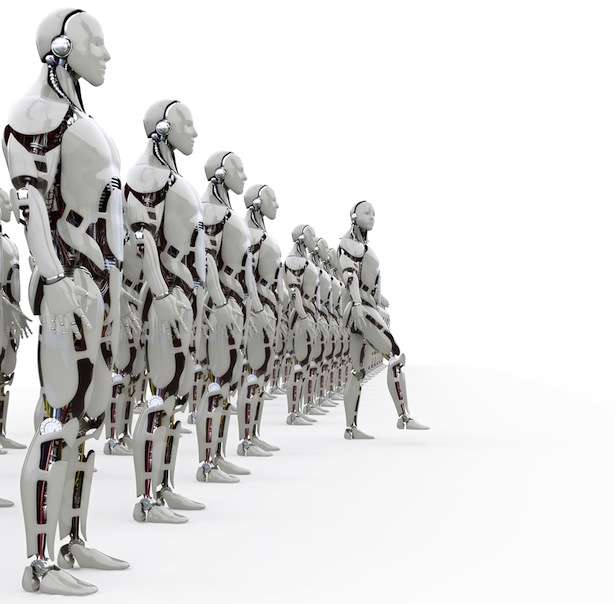 Dmitry Grishin -- one of "Russia's Mark Zuckerbergs" -- made his fortune as the CEO of the Internet communications platform Mail.ru. The service is one of the most popular websites in Russia, a communications portal that might resemble AOL, had AOL also invented Facebook. His leadership of Mail.ru has made Grishin, at 33, one of Russia's most successful -- and richest -- social web entrepreneurs.
Now, though, Grishin is betting on a different kind of future, based on a network not of people, but of ... anti-people.
Grishin thinks the future belongs to robotics. And he's backing up that belief with a hefty chunk of his own considerable fortune. Grishin just announced the launch of Grishin Robotics, which will be the first global investment company focused exclusively on funding personal robotics. Grishin is investing $25 million in the company, which will be based in New York City. It will be a venture fund, essentially, focused on robot innovation -- with an overall mission of promoting the work of companies and inventors who are helping to build us a cyborgian future.
Robotics is, at this point, pretty much the opposite of a new frontier in technology: We've been awaiting a robot-driven future for approximately a century now. But Grishin sees particular potential in the field of personal robots, he told me, for the automation of everyday necessities like home maintenance, education, healthcare, entertainment, and transportation. (Think automated medical procedures, self-driving cars, interactive refrigerators, Roombas, and -- fingers crossed! -- DJ Roombas.) While Grishin acknowledges military and industrial robotics as essential and inevitable components of automation's progress, he is especially excited about the mass-market possibilities of our self-starting friends. Grishin envisions a world overlaid with assistance from automated creatures -- a kind of robo-augmented reality.
To that end, Grishin makes clear, the new firm will exist not just to dole out money to robotics-focused startups, but also to guide firms throughout the course of their endeavors -- from conception to manufacture to marketing. Capital will be an important component of that, but not the only component. Like any venture fund, the aim in will be creating businesses with long-term viability. But, unlike some other venture funds, outreach itself will be a component of the company's mission. The basic hope of his new venture, Grishin says, is simply to "make people know more about robotics."
So why launch a fund now? For one thing, Grishin says, developing robots is cheaper and easier than it's ever been before. The advent of digital technologies, though we tend to think about their impact mostly in terms of computers and the Internet, can also foment big leaps in the production of robots. Things like smartphones and Kinect technologies make them much easier to fabricate than before. And -- from the consumer product perspective -- the potential to outsource manufacturing to Asia, for example, gives the mass-production of robots an economic efficiency it didn't have just a couple decades ago.
At the moment, it's not a lack of resources, but a lack of funding, Grishin argues, that is keeping robotics innovation from its full potential. VC funding tends to focus, heavily, on social networks; a robot-dedicated VC could be just the thing to liberate Lana del Rey from her ceaseless spinning. "We're at the start of a transformative period in robotics," Grishin says -- and now it's time, he thinks, to invest in that transformation.