Google Wants '.LOL' and Other Stories From the Internet Land Rush of '12
The current state of the Internet, via crazy stats from today's ICANN reveal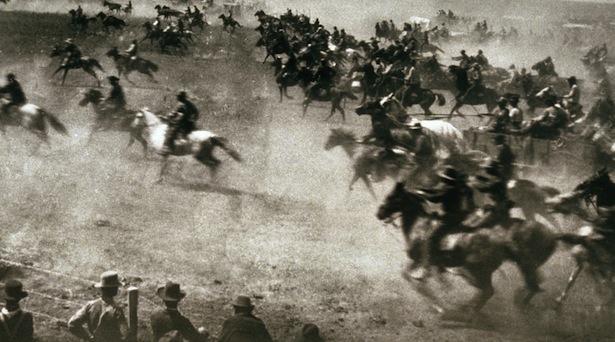 A year ago, the International Corporation for Assigned Names and Numbers announced that it would expand the number of top-level domains that organize the Internet, ushering in "a new Internet age." In January, ICANN opened the application process for claiming one of those domains.
Today, ICANN revealed the results of that process, listing the nearly 2,000 proposed domains that people and companies have paid huge sums of money to apply for. An Internet currently dominated by dot-com and dot-gov and dot-edu is about to become an Internet full of dot ... -prettymuchanything. Industrious claim-stakers have applied for, among other domains, .tech, .web, .buy, .fyi, .how, .family, .mom, .love, .pizza, .meme, .sucks, and, because of course, .sex.
For the most part, though -- especially given the $185,000 application fee ICANN imposed on would-be stake-claimers -- it's been companies and collectives that have tried to register domains, mostly for brand-related suffixes. (Those domains could generate millions of dollars a year for winning bidders as they sell names ending in the approved suffixes.) So Google applied for, among many other domains, .google and .youtube. (It also, in a suggestion of its Internet-owning ambitions, applied for .docs and .lol and .wow.) Amazon applied for not only .amazon, but also .book, .fire, .music, and -- hmm -- .free. Microsoft applied for .azure, .hotmail, .skydrive, and .skype. Apple, true to minimalist form, applied for one domain: .apple.
From here, ICANN will review the applications it's received, taking into account public commentary, any trademark claims made against the proposed domains, and the financial contingencies proposed by the bidders. It will also adjudicate among the domains -- .tech, .app -- that have been requested by multiple parties.
In the meantime, the applications themselves offer an elegant little snapshot into the state of an Internet whose organization, once ICANN makes its decisions, will change dramatically. Below, more stats from the ICANN land grab domain application process:
Country-code TLDs currently in existence: 280
Generic top-level domains currently in existence: 22
Applications for generic top-level domains ICANN received, worldwide: 1,930
Number of those gTLD applications originating from Africa: 17
Number originating from Asia: 303
Number originating from Europe: 675
Number originating from the U.S.: 883
Percentage originating from the U.S.: 46
Number of applications requesting "internationalized domain names," or names not using the Latin alphabet: 166
Companies represented among the gTLD applicants: 500+
ICANN's fee for each gTLD application: $185,000
Amount of money ICANN has collected from those application fees: $350 million
Number of withdrawal notices ICANN has already received from applicants: 150
Total amount of refunds those withdrawals will require of ICANN: $3.5 million
Annual renewal charge each accepted applicant will be required to pay to keep the awarded suffix: $25,000
General annual cost of a .com domain name: $10
Minimum number of years of commitment required to maintain an accepted domain: 10
Number of companies and business associations that formally objected to the TLD application process, citing "excessive cost and harm to brand owners" and a "likelihood of predatory cyber harm to consumers": 87
Number of gTLDs Google applied for: 101
Number Amazon applied for: 76
Number Apple applied for: 1
Number of applicants requesting ".app" as a gTLD: 13
Years ICANN has been in existence: 13
Months applicants were given to apply for gTLDs: 4.5
Length, in days, of the review period that will allow anyone to file formal objections to any of the proposed gTLDs: 60
Months ICANN will require to review the applications and render its decisions: 9-12
Estimated number of months it will take for the accepted domains to go live: 10-12