Buy Your Very Own Tuscan Village (on eBay!)
The owners of a medieval town were having trouble selling their wares through traditional methods. So they turned to the Internet.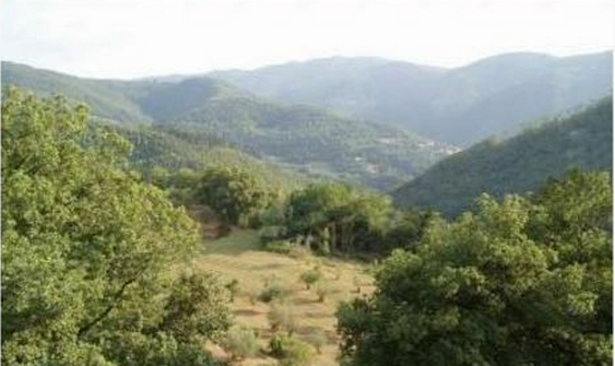 eBay
Pratariccia is a medieval village that is perched on hilltops above Tuscany's Casentino Valley. It's owned, currently, by a religious order. It's also, pretty much, empty: Fifty years ago, as Italy experienced an economic boom, the settlement's farmers and shepherds abandoned it for factory work. Now, Pratariccia is a ghost town. But a really, really beautiful one.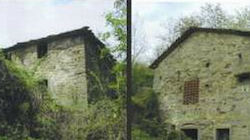 For years, Pratariccia's owners have been trying to sell it -- in all, a collection of 25 cottages and nearly 20 acres of land. And for the low, low price of €2.5 million (just over $3 million). And while that would seem to be, given that it buys you an entire town in Tuscany, a pretty good deal ... Pratariccia's owners have had trouble selling the village through traditional real estate agencies.
So they've turned to another agency: eBay.
Here's the description of the village on the auction site, choppily but handily translated (thanks, Google!) from the original Italian:
Arezzo (ITALY) for 50 years deserted medieval village, perched on a scenic plateau at Mt. 850 slm. Consisting of 25 homes, completely rebuilt. Other agricultural buildings for a total of approx. 5,000.Possible transfer of books and do other techniques such as new buildings or ancillary to the environment. 8 acres pasture and arable soil. You can buy more land. Driveway up to Mt. 800 from the village. Completely built of stone and renovation ....
Very close to the Hermitage of Camaldoli, the castle of Poppi, the sanctuary of La Verna and the Benedictine monastery of La Verna.
The village borders the National Park of Casentino Forests, where the river Arno from the mountain Falterona.
Scenic plateaus! Castles! Monasteries! Pastures! Castles! This is the stuff of Internet dreams. As the mayor of a neighboring town explained to The Guardian, "They tried and failed to sell the village through agencies for years, but have got a lot of attention by putting Pratariccia on eBay and should get a result."
Especially because, as their ad -- and their presence on eBay at all -- makes clear: the $3 million price tag is negotiable.