A Flat Touchscreen With Pop-Up Buttons? What?
A new technology could allow for buttons to rise up out of the visual interface of your touchscreen device.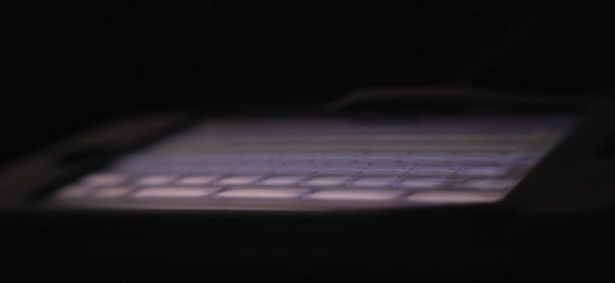 Tactus Technologies
The seemingly limitless possibilities of what smartphones can do are in part a function of their flat glass screens. Unconstrained by the presence of physical terrain, the glass panel can become a map, a keyboard, a gaming interface, etc. Buttons -- visual ones -- come and go as an app's designer pleases.
But what if actual buttons -- 3-dimensional protuberances -- could rise out of the flatness of your smartphone and then vanish without a trace? Smartphones (and pretty much any other flat-screened device) could retain their visual flexibility, and then gain some haptic abilities. You could text on a tactile keyboard, and then go right back to swiping through your Twitter feed.
This is the premise of a new touchscreen technology from Tactus Technologies, which had its first public demonstration of its Tactile Layer component this week in Boston. As Peter Murray explains at Singularity Hub, "The Tactile Layer replaces the glass or plastic that normally sits on the touchscreen sensor and display. The layer is about 0.75mm to 1mm thick, and at its top sits a deformable, clear layer 200 nm thick. Beneath the clear layer a fluid travels through micro-channels and is pushed up through tiny holes, deforming the clear layer to create buttons or shapes." Like e-ink, the buttons use no energy once they are in place.

The design of the buttons would have to be programmed by the manufacturers, so only certain apps such as text messaging would have the feature, a limitation that may make manufacturers hesitant to include the layers in their production. The company told Singularity Hub they hope to have the first flexible flatscreens available in products in 2013. Even if the idea ends up being more vaporware than consumer product, it's a good sign that our current line between flatscreens and more tactile interfaces may not always be as stark as it is today.