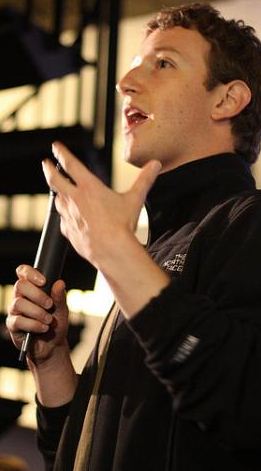 According to a recent survey, most Facebook users don't trust Facebook to keep their data private.
Can't imagine why! I mean, it's not as if Facebook is a company that would--time and again--get you to share more data than you realize you're sharing. And it's not as if the company is run by a guy who in 2004 used private Facebook login data to hack into the email accounts of Harvard Crimson staffers and read their emails. And it's not as if this same guy would hack into a rival website and change user profiles and user privacy settings.
But you know what? If you're thinking about buying into this week's Facebook IPO, the various transgressions and missteps of Mark Zuckerberg and Facebook don't really matter. Facebook has a magical property that insulates it from user discontent. It's a property that other big tech companies--Microsoft, Google, Apple--don't have nearly as much of. And it's the reason I think Facebook is a better long-term bet for investors than any of these companies.
The magical property is "positive network externalities."
Positive network externalities exist when, the more people who use a product, the more valuable it is. Operating systems, for example, have positive network externalities. Once tons of people use Windows or iOS or Android, there are tons of apps for the operating system, and that makes it more attractive.