'The Single Biggest Change in Education Since the Printing Press'
A new joint initiative between Harvard and MIT demonstrates their desire to open themselves up to more people.
A new joint initiative between Harvard and MIT demonstrates the schools' desire to open themselves up to more people.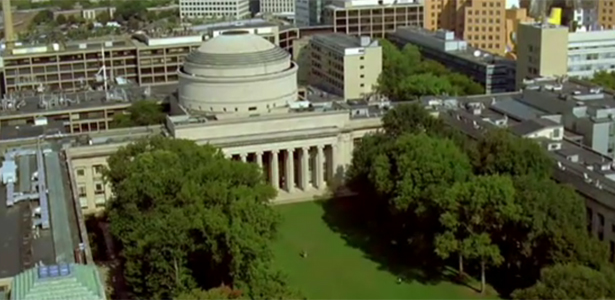 edX
Over the past few years, the tools that could make for really excellent online distance learning have emerged in a piecemeal fashion. We have reliably good videoconferencing, live video streaming, collaborative document editing, and so on. We don't know how best to translate classroom education to the online realm, but the tools are there, and, sooner or later, someone is going to figure it out.
In such an environment, the dons of elite education could batten down the hatches and try to preserve the limited-supply model that has served them well (see: newspapers, record labels, publishing houses). Or, they can choose to embrace the openness and radically democratic accessibility the Internet makes possible.
This morning two of the top universities announced a collaboration that signals they are taking the latter path: MIT and Harvard are each pouring $30 million into a nonprofit partnership edX, which they hope will make the top-notch faculties and courses of their schools available for free to millions of people around the world -- free for anyone with an Internet connection. In presenting edX, the initiative's new president, Anant Agarwal, called the opportunity presented in online education "the single biggest change in education since the printing press."
Though the online platform will have a second-fiddle status compared with the on-campus experience (online students will be able to attain certificates of mastery but not traditional degrees), the effort reveals a public-minded spirit that animates both schools. At the core of this program is a belief that the excellence of the education available at MIT and Harvard should be available -- in an online format -- to anyone who has the commitment and desire to make it through an online course. It's a reminder that these schools aren't just institutions with long, venerable  histories, but also collections of living people -- people whose values and ideas shape how these universities exist in the world today.
The video below of the press conference this morning fills out some of the details of the project.