Your inbox is stressing you out, a new study finds.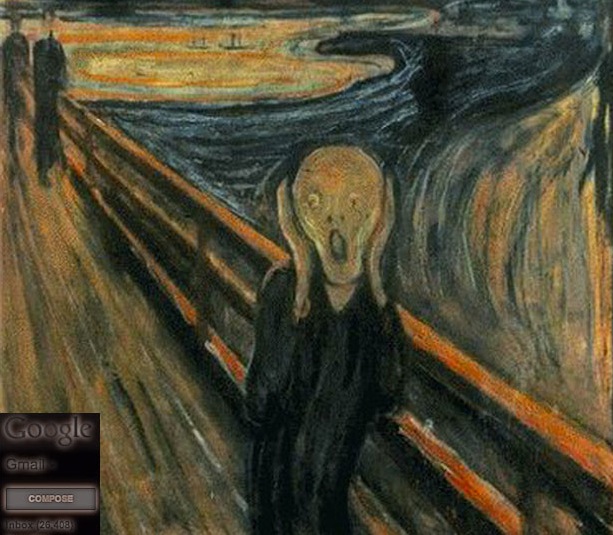 Here are some things about your job that could lead you to an early demise:
Your commute to your office.
Your morning coffee.
Your coworkers.
Your chair.
Your lunch.
Your happy hour cocktail.
Your commute from your office.
Now, we can add one more X to the X WILL KILL YOU work party: your email. Well, sort of. A new study, a collaboration between UC Irvine and the U.S. Army, measured the stress effects of email usage on a group of thirteen Army workers in a "suburban office setting." Researchers divided the workers into two groups, one that gave up email for five days (ahh!), and the other that proceeded, uninterrupted, with their inbox shenanigans. All the subjects were attached to heart rate monitors, and their computers were outfitted with software sensors that detected how often the subjects switched windows on their computers.
The finding? People who worked with email changed screens twice as often as the control group. (The specific stats: The subjects who used email switched windows an average of 37 times an hour, while the email-less workers switched an average of 18.) And all the screen-switching had definitive health effects, too: The frenetic emailers stayed in a steady "high alert" state, with their heart rates reflecting that. Those who abstained from email, on the other hand, "experienced more natural, variable heart rates."