Success! The International Space Station Grabs the SpaceX Dragon
"Looks like we caught a Dragon by the tail," said NASA astronaut Don Pettit.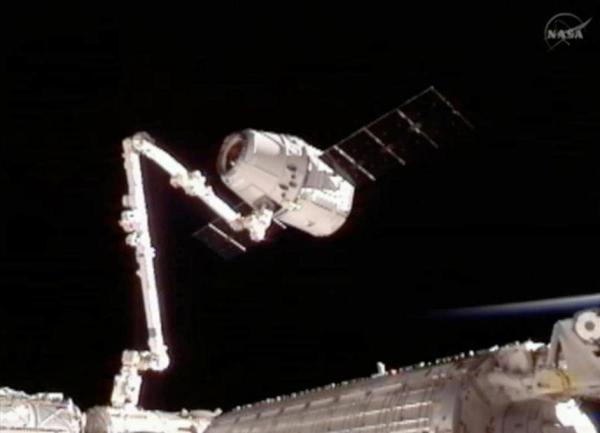 NASA
Three days, six hours, 11 minutes, and 23 seconds after launching from Cape Canaveral Air Force Station in Florida, the privately-funded spacecraft Dragon was successfully captured by the robotic arm of the International Space Station as it orbited the Earth 251 miles over northwest Australia, NASA said. Dragon is now the first private spacecraft to dock at the International Space Station. Docking was considered to be the most challenging aspect of Dragon's mission.
Below, the dramatic moment as it unfolded over Twitter.
Dragon will stay at the Space Station until the end of May.