Quiz: Are You a True Tech Geek?
A tech Rorschach featuring cameos from Google, virtual reality, your eyeballs.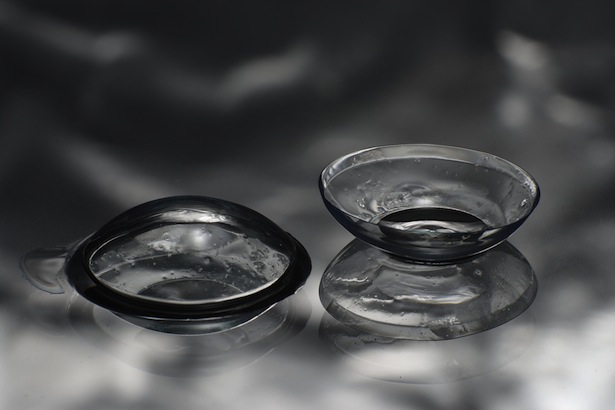 Want to know if you're a real, true tech geek? Not just an appreciator of the smartphone, or a connoisseur of the tablet, or an aficionado of the animated GIF ... but a tried-and-true, to-the-core technology nerd?
Here's a pretty good test. It has only one question.
Here is the test. Is this (A) awesome or (B) horrifying?
If you answered B:
You are (sorry) not a full tech geek. You appreciate technology and all it can do to help improve people's lives ... but you also think it is and should be limited in its reach. Humans are humans; tech is tech. And while you recognize that there's really very little difference between glasses and contacts ... given a choice, you'd prefer a little distance between your computer screen and your eyeball.
If you answered A:
Congratulations! You are a true tech geek. You love technology with a wild abandon, and are both hopeful and expectant about tech's potential to make humans better at being human. You are probably wearing a Fitbit right now, and you are probably loving it. You're excited about DARPA's attempts to create virtual reality contacts for military purposes. You assume that the lenses will prove their utility far beyond the battlefield. And you hope that virtual reality contacts will be available for your own world-augmenting enjoyment well before 2014.