External Eyes: Vision Technology Takes Another Step Forward
The visually impaired may soon get help navigating the world -- courtesy of augmented reality.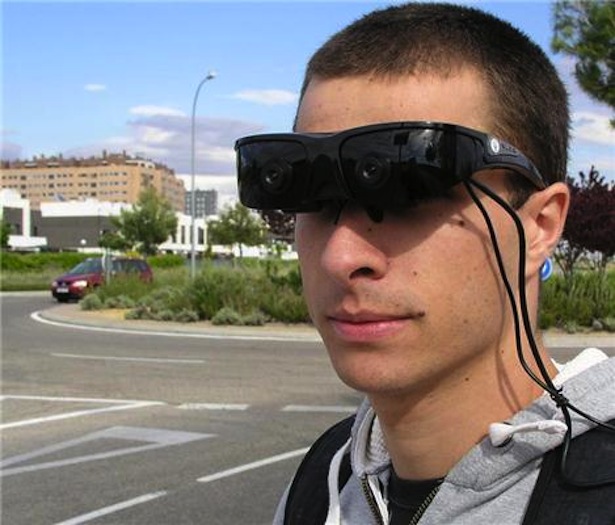 One of the biggest challenges faced by people with visual impairment is both simple and cruel: interacting with surroundings. Patients with glaucoma and retinal pathology often have compromised depth perception, making even simple tasks a challenge. The visually impaired may not be fully blind; navigating the world, however, can still carry the frustrations of blindness.
Scientists in Spain think they've found a solution to those challenges. A group of doctors and technologists at Carlos III University in Madrid are taking the logic of augmented reality headwear -- think Google Glasses -- and putting it to use to create augmented sight. The glasses work in conjunction with algorithms the team developed; as a pair, the headwear and the processors join forces to interpret the distances and outlines of objects. The algorithms communicate that information to users in real time using two microscreens embedded in the glasses. And those screens, in turn, create silhouettes of the objects in question, their distance from the user coded by color.
The result is a crude approximation of sight -- but an approximation that could prove hugely useful to people who are sick of stumbling.
The glasses are in a prototype phase at the moment: They're currently being tested by a group of visually impaired patients who are the glasses' target population. Those users are testing not only the utility of the technology, but also the design. The hope, says project lead Ricardo Vergaz, is to make the glasses as small, lightweight, and unobtrusive as possible -- visual aids that look, if not act, like plain old glasses.