Discovering News Based on What People Unlike You Have Read
A team of journalists, programmers and digital strategists is proposing a tool that would help people discover stories being read by people unlike them.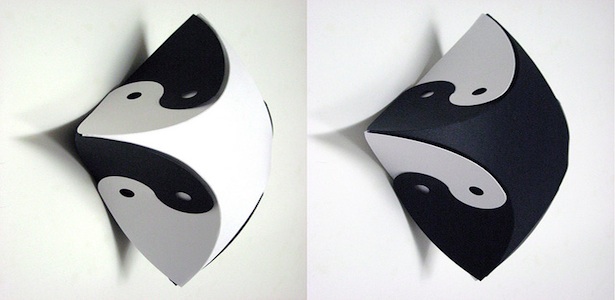 En Why See/Flickr
The Internet, especially in its incarnation as a hub of social networks, "
can exacerbate our natural tendency towards homophily -- birds of a feather flocking together -- or it can mediate that same impulse," according to a team of journalists and communications professionals competing in The Knight News Challenge, a recurring contest that steers funding to media innovators.

They're hoping to encourage the latter outcome.

Aside from one data-driven dating Web site that offers an "enemies" rating,
"there are very few online opportunities to be presented with people who oppose rather than mirror your preferences," they write. Thus their proposal:
"an engaging tool that helps readers discover previously unexplored news items that their 'opposite' (politically, demographically, geographically) reads instead of news stories endlessly aggregated across their own narrow social networks."  

Imagine a news feed made up of precisely the sorts of stories you never see.

If they secure the $120,000 they're seeking, the team will start off defining difference on a right-left political spectrum, and then build from there. This project has its limits, of course - my true opposite isn't Internet savvy and is likely reading a small town newspaper that may not even be online, or a foreign language newspaper written by and for Hmong immigrants in Wisconsin. So long as those limits are kept in mind, however, a successful effort to identify "opposites" could be an invaluable way for curious news consumers to thin their information bubbles.

It could also turn into an effective tool for politicos to see the world through the eyes of people who don't already agree with them.