Keats said, "Heard melodies are sweet, but those unheard are sweeter." What about those that are half-heard? Those inspire the imagination. 
AP
The Swedish lyric tenor Jussi Björling died in 1960 at the age of 49. If you read much about Björling, you'll frequently encounter a certain theme: that none of his recordings capture the beauty of his voice. Those who heard him sing rhapsodize over that voice, and sigh that its glories can't be passed along to later generations. When their memories go, so too will Björling's true greatness. Recording technologies won't help, we're told. But maybe they do help, just in a peculiar way.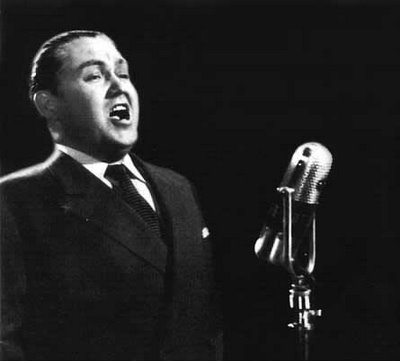 We often find ourselves fascinated by the not-quite-captured, by what barely eludes us. Consider the centuries-old tradition of the male sopranos, the castrati, who provided remarkable vocal power and technique to many generations of composers. The castrato sound survived into the twentieth century in the voice of Alessandro Moreschi, who in 1902 -- at age 44, well past his best singing years -- made some recordings in the Sistine Chapel. They are, it must be said, terrible: his voice is weak, thin, and characterless and he often goes off-key. Some argue that modern ears are alienated by the florid and hyper-dramatic style Moreschi favored, but this is special pleading: it's when he sings most plainly that his shortcomings are most evident.