The Futility of Scrubbing Your Website of Regrettable Stories
Vogue is under fire for deleting its admiring portrait of Syria's first lady, having not absorbed the lesson of Watergate: Don't delete your mistakes.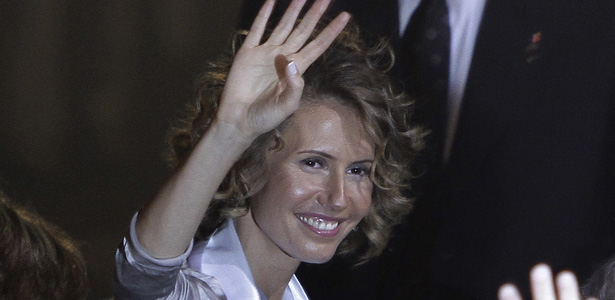 So
Vogue
is
under fire
for deleting from its web site an admiring portrait of the dictator's wife Asma al-Assad ("glamorous, young, and very chic -- the freshest and most magnetic of first ladies"). The
Washington Post article
is worth reading for the light it sheds on how such reportage comes about.

What's surprising isn't that the world's leading fashion magazine should glorify the spouse of a brutal ruler. Consider that possibly the 20th century's greatest designer of all Coco Chanel may have been not only the lover of a the Third Reich secret agent Baron Hans Günther von Dincklage (an ostensible playboy who was actually a Scarlet Pimpernel of the Brownshirts), but an Abwehr asset in her own right. Vogue Italia evidently still has a crush on Eva Peron. And Evita and Coco were hardly the last fashion icons to gravitate to the Dark Side.
You would think that such media-sophisticated editors, knowing that political correctness was not expected of them, would have seen the folly of trying to lob this story into the memory hole, since it will no doubt be re-posted and scanned ad infinitum. Why couldn't they have just added a discreet note condemning violence against civilians and mumbling something about hoping that Ms. al-Assad will use her influence, etc.? But no, they chose a course that has just drawn attention to an embarrassment that probably would have been buried in the news cycle.
The lesson, which has been clear ever since Watergate, is don't try to delete your mistakes: if possible, own them and exploit them. The Vogue people need a tutorial from their sister publication Vanity Fair and its (still freely available) 2002 link to a Madoff feeder fund.