Girls may not run the world, but they dominate on the web.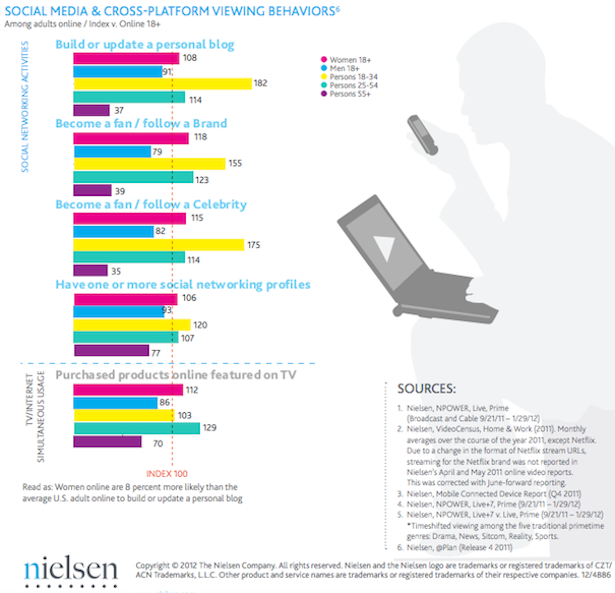 When it comes to the demographic discrepancies of social media usage, we tend to think primarily about age. Young people, we assume, are Facebook addicts; older people, we assume, are Facebook-phobes. And while generational divisions have represented, and continue to represent, a primary division in the way Americans use social media, there's another important factor, as well: gender.
In a report released this morning, Nielsen found that women, overall, are significantly more likely to engage with social media than men. Per Nielsen's Internet-usage index, women are 8 percent more likely than the average online adult to build or update a personal blog -- while men are 9 percent less likely to do so. Similarly, women are 18 percent more likely than the baseline American to fan or follow a brand on Facebook or other social media sites ... while men are 21 percent less likely. Have created at least one social networking profile? Women: 6 percent more likely to have done that. Men: 7 percent less likely. Used the Internet to purchase a product featured on TV? The ladies: 12 percent more likely. The dudes: 14 percent less likely.