Pinterest's Latest Newcomer: U.S. Central Command
Pinterest may have been a den of cupcakes and wedding dresses at some point, but that's rapidly changing as everyone and her brother tries to get in on the ground floor of the hot social network.
The latest evidence? U.S. Central Command, which is the military command in the Middle East, has a Pinboard filled with soldiers, F-18s, and Apache helicopters.
As of yet, there is no evidence that CENTCOM is having much success on the network. Most of its photos haven't been repinned even once, although one photo of a soldier giving a package to an Afghani child has received 12 repins.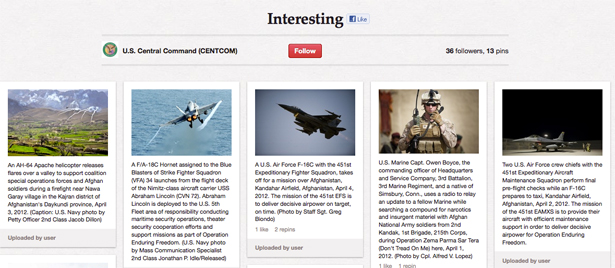 Via Brian Fung