Photo Highlights of the Discovery Shuttle's Tour of Washington, D.C.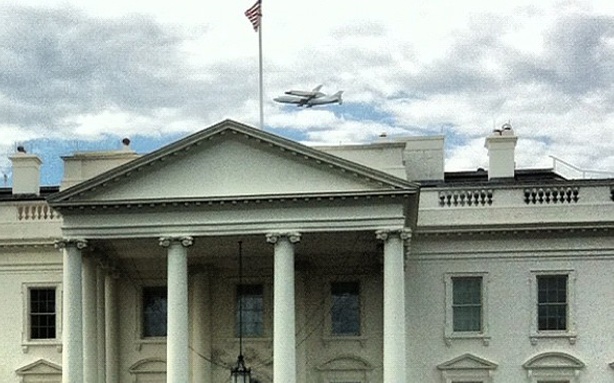 This morning Washington D.C. residents watched the soon to be retired Discovery shuttle on its planned tour of the city before its final flight to the Smithsonian National Air and Space Museum's Virginia annex, where it will sit on display. NASA and the Smithsonian did not release the detailed flight plan for security reasons, explains The Washington Post, which posted some good viewing spots for catching the shuttle as it paraded around on a 747's back.
Read the full story at The Atlantic Wire.