It's Technology All the Way Down
To be human is to be a user (and maker and remaker) of technology.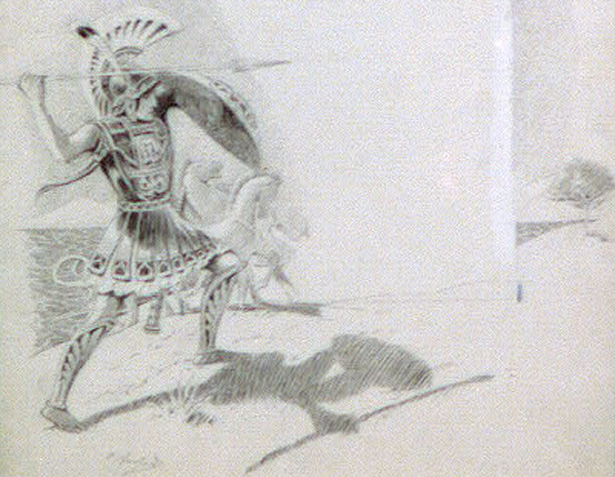 Jezebel's Lindy West makes a profound point about the desire to fix a certain technological era as the "natural" one. She also makes it in the funniest way possible:
Humanity isn't static--you can't just be okay with all development up until the invention of the sarong, and then declare all post-sarong technology to be "unnatural." Sure, cavemen didn't have shoes. Until they invented fucking shoes! (You know what else they didn't have? Discarded hypodermic needles. Broken glass. Used condoms.) They also didn't have antibiotics, refrigeration, written languages, wheels, patchouli, the internet, and NOT LIVING IN A ROCK WITH A HOLE IN IT. But I don't see anyone giving any of that up in the name of "health." Hey, why not install a live gibbon in your fridge so you have to fight it to get to your bison jerky? Just like nature!

I think people should (and cannot help but) shape the technologies that they use. But I despise the easy recourse to "natural" that some technology opponents want to make. Because the alternative to 21st century technology is not "nature" but some other technologically-mediated reality. Tired of staring at a computer all day? Well, go back a 100 years and you'd have been working in a grueling factory all day. Go back another century and you'd have been tending a field all day. Go back 500 years and more than half of your children would have died before the age of five. And yet you'd *still* be using all kinds of humanmade objects and systems. As we read yesterday, humans may have been deploying fire for 1 MILLION YEARS. No matter how far back you go, you'll find us shaping our environment. It is technology all the way down.
But that realization is a good thing. Rather than misdirecting our efforts pursuing an impossible and hazy dream of the natural, we can fight to reshape our tools to align with our social goals, realizing that part of what it is to be human is to use, make, and remake tools.