Hillary Clinton Texts Like a Boss
The 2012 campaign has a new meme. And, oooh, it's a good one.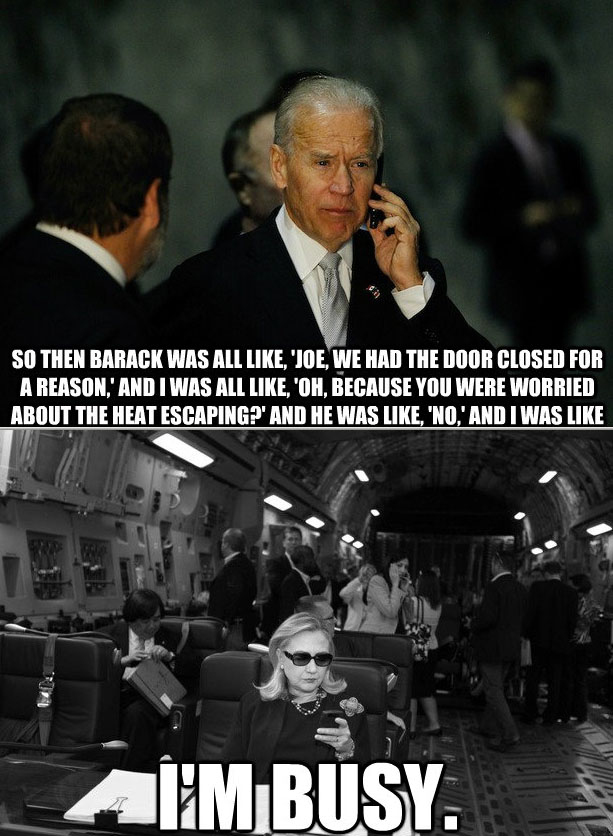 Step aside, Santorum's Sweater Vest. Thanks for the lolz, Real Mitt Romney. The 2012 election -- so long caught in the hilarity-squashing swamp that is an endless primary season -- has a new Internet hero. And that hero is neither Republican nor actually running in the election nor inclined to take your guff.
Yep: Hillary Clinton! Texting at people! Behold, "the best political meme of the election cycle so far"!
The memetastic delight plays out over at the Texts from Hillary Tumblr, via images that are a pitch-perfect fusion of irony (in the manner of Kim Jong Il Looking at Things) and respect (Kate Middleton For the Win). The brainchild of DC communications professionals Adam Smith -- this one, not that one -- and Stacy Lambe, the site was dreamed up over drinks last night after the pair had watched photos of Clinton, taken in October but given new life yesterday, make their way around the Internet.
And: BOOM! Wonder and Joy and Light-Hearted Mockery ... of everyone, that is, except Hillary Clinton. As Lambe told Yahoo News, "The site is meant to be a compliment to Hillary. Hopefully, everyone gets that."