Chart: The iPhone Vs. a Torch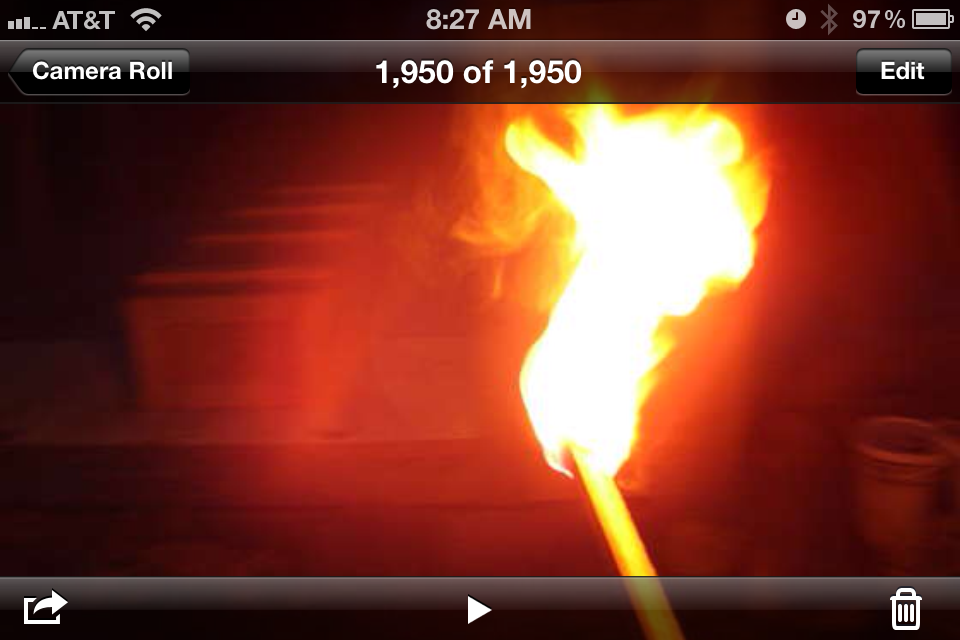 Some teenagers had a crazy raucous party in Los Angeles. They may have communicated the location of this party using the latest in telephony and pocket computing. When police officers waded into the crowd, the kids held their phones above their heads. A local resident, who had been reading Steve Jobs' biography when the noise from the party interrupted her evening of repose, opined:
"These two women [police officers] were in the middle and all these kids' iPhones were like torches and they were waving them" and taunting the police. "I was thinking, 'I don't think Steve Jobs would like his iPhone to be used in that way.'"

And I couldn't decide if a flaming torch was a good comparison for an iPhone, so I made this handy chart. Feel free to consult it if you get confused.
IS THE IPHONE LIKE A TORCH?

Yes:



Emits light.
Can be held over one's head, even (or especially!) when one is part of a marauding crowd.

No:

Not on fire.
Never used to hunt Frankenstein.

Rarely used in conjunction with a pitchfork.
Invented 300,000 years later.
Not cheap.

The same resident concluded about the goings-on of the evening, "It was all about kids going wild with technology." Maybe it's just me, but I'm glad that they went wild with iPhones instead of torches.