Why You Shouldn't Retweet the Haters
What looks like being ostentatiously thick-skinned may actually be a way to mobilize one's fans against an Internet enemy.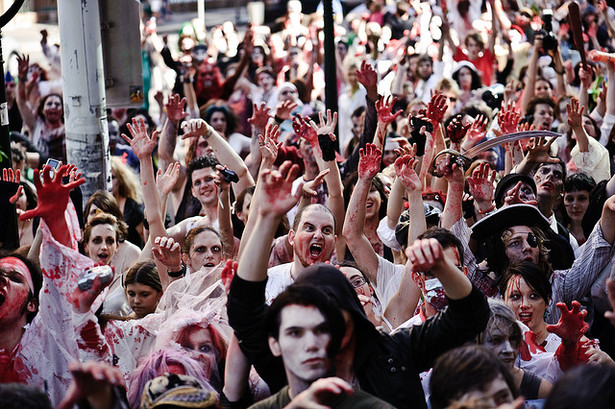 When Andrew Breitbart died two weeks ago, an odd little detail mentioned in many of the tributes to and attacks upon him was his habit, as an active and responsive Twitter user, of retweeting hostile messages people had sent to him. Scrolling through his tweetstream you can see that he did this a lot. The first person I noticed retweeting negative responses was John Gruber, or Daring Fireball fame, and I unfollowed him because of it, so I don't know whether he still does it. I stopped following Gruber only because I didn't enjoy seeing my Twitter feed studded with all that bloody-mindedness -- it was always abuse he retweeted, not simple criticism -- but the more I think about it the more I wonder about the ethics of retweeting one's online enemies.
Let's run the numbers. Breitbart has over 75,000 followers; Gruber has nearly 200,000. (By the way, would you have expected Gruber to have two-and-a-half times as many followers as Breitbart? If you're a politics junkie, probably not; if you're an Apple junkie, probably yes.) Most of those followers are fans; many of those fans will not necessarily approve people tweeting abuse at writers they follow. If just a fraction of one percent of the Famous Guy's followers snark back at the original disagreeing tweeter, that person is going to have a really active stream of replies for a while.
Now, if the critic was just expressing reasonable disagreement, then the retweeting looks to me like a form of mild bullying: unleashing a temporary tweetmob on people to discourage dissent -- at least, dissent in the form of Twitter replies.
But if, as is probably more likely, it's excessive hostility, even abusiveness, that's being retweeted, then that's just feeding the trolls -- since by common consent what makes someone a troll is the desire to provoke a response of any kind. (Hostile attention is still attention.) If that person gets a stream full of replies, then he wins, even if most of the replies are instructing him to perform anatomically impossible acts.
In either case, I think, retweeting criticism is a bad move. It may be bad for the critic, or bad for the retweeter, or both; but it's always bad for the Twitter ecosystem. It gums up the conversational works. It multiplies nastiness. It ought to be avoided.

Image: flickr/sgardiner