'This American Life' Retracts Its Apple Story
The exact details of Mike Daisey's fabrications won't be public until tonight but the episode's premise is not in question.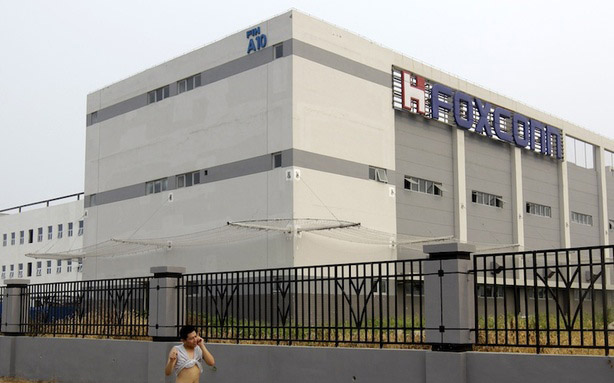 This American Life announced today that it was retracting its episode "Mr. Daisey and the Apple Factory, its most popular podcast of all time. The episode described working conditions at Apple's manufacturing plants in China and included a 39-minute excerpt from Mike Daisey's one-man play about his trip to the factory. TAL said it had discovered that the play was "partially fabricated."
Ira Glass, This American Life's host, said in a letter to listeners, that TAL would devote the entirety of this Sunday's broadcast to detailing the episode's inaccuracies. Audio and a transcript will be available tonight at 8pm EST.
The episode was one of the most significant in TAL's history. It was the show's most popular podcast ever, downloaded 888,000 times and streamed more than 200,000 times. A listener inspired by the show, Mark Shields, collected nearly a quarter-million signatures on a petition to improve working conditions.
Related Story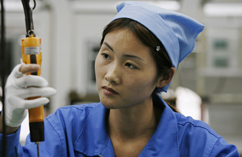 The exact details of Mike Daisey's fabrications won't be public until tonight but the episode's premise is not in question: Poor working conditions at Foxconn's factories have been reported on by other news outlets, most thoroughly by The New York Times. But some of the most emotionally powerful moments from the episode have been discredited, including one in which Daisey described a factory worker who had lost his hand making iPads saw one turn on for the first time. From the monologue, "He's never actually seen one on, this thing that took his hand. I turn it on, unlock the screen, and pass it to him. He takes it. The icons flare into view, and he strokes the screen with his ruined hand, and the icons slide back and forth. And he says something to Cathy, and Cathy says, 'he says it's a kind of magic.' " Now This American Life reports that the translator, Cathy, disputes this account.
TAL says that discrepancies came up during the fact-checking process and they reported those discrepancies. But when the show aired, Marketplace reporter Rob Schmitz said that some of the details seemed off. He tracked down Daisey's translator (something TAL had not done) and the report that will air tonight is the result of his investigation.
As Shmitz says, "What makes this a little complicated is that the things Daisey lied about seeing are things that have actually happened in China." Mike Daisey did not dream up Chinese labor problems, but now, by playing fast and loose with the facts, he has put a seed of doubt into people's minds about the gravity of the problem. We live in a world fueled by emotional narratives (see, e.g., Kony2012) but that does not mean that facts are irrelevant. Factual accuracy is the currency by which sources -- news outlets -- establish credibility. The specifics of Mike Daisey's inaccuracies will not change the big picture, but they undermine the credibility of This American Life, and, with that, they damage the connection a listener like Mark Shields might feel to the show, and the world half-a-world away that it is trying to convey.
Image: Reuters.