Remember 'Flying Toasters'? A Journey Through Screensavers Past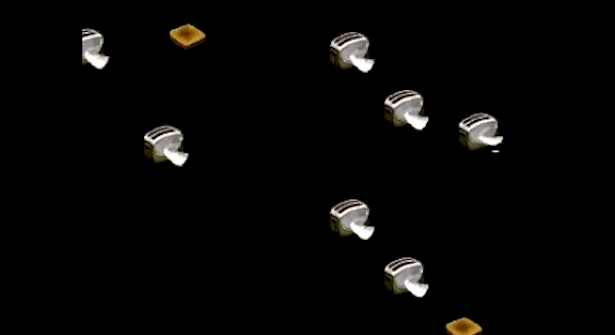 Until this moment, I had completely forgotten about
Flying Toasters
. And
Flying Windows
. And, for that matter, the entire
After Dark
collection of
cheesetastic mid-90s screensavers
PC-based performance art.
Thankfully, the Internet was there to remind me. Mental Floss's Chris Higgins has gathered a collection of ten of the most pixellatedly wondrous screensavers from the era when screens were so fragile that they needed to be saved. He has done this so that you may reminisce, and contemplate the passage of time, and otherwise mystify your mind.
Here are the Flying Toasters:
And here is the ever-existential Starry Night:
And here are some -- oh, YES -- 3D Pipes:
It's crazy how familiar, still, all these images and movements are. And it's crazy as well how easily I had forgotten about them once they were replaced by something better. Which is to say, by something more personalized. Higgins's collection is a good reminder that once -- for a weird, wonderful moment -- an idle computer screen led to an inevitable, and nearly universal, sight: a flock of appliances, cheery and absurd, flapping their way through the darkness.
Images via Microsoft, Mental Floss, and joy; link via Philip Bump.