Q: How Do You Move a Space Shuttle From Florida to the Smithsonian?
A: You carry it on the back of a Boeing 747.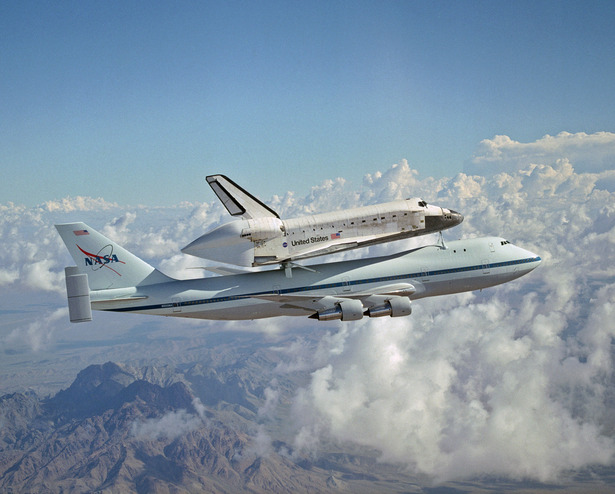 Last spring NASA chief Charlie Bolden announced that the space shuttle Discovery, which has made more than 5,000 orbits around Earth, would find its permanent home as part of the Smithsonian's collection at the Udvar-Hazy Center. But how was Discovery to get from Florida to the Smithsonian? By plane, the AP reports:
Discovery is scheduled to leave NASA's Kennedy Space Center in Florida on the back of a Boeing 747 on April 17 and fly over parts of the Washington area. The Smithsonian is planning "Spot the Shuttle" gatherings at various locations.
NASA has moved Discovery by airplane before. Below, a video of a journey from Edwards Air Force Base to the Kennedy Space Center in September 2009.
Image: Reuters.