Damn You, Autocorrect: Failed Text Message Correction Puts Schools on Lockdown
"Gunna" becomes "gunman" and you can imagine the rest.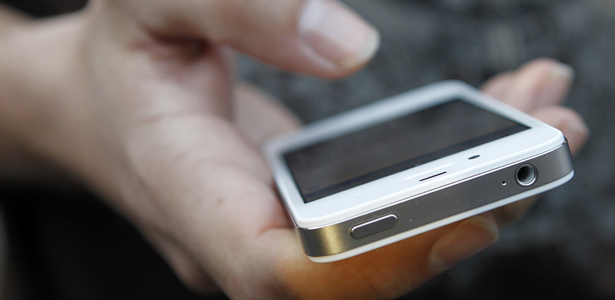 We've all had our laughs from the inadvertent smut produced by a smartphone's over-eager autocorrect function. But this week, a failed autocorrect had consequences beyond giggles: A middle and a high school in north Georgia went on lockdown following a text miscorrected to read, "Gunman be at West hall this afternoon." The LA Times reports:
He meant to write "Gunna be at West hall this afternoon," but the autocorrect function on his phone changed the word "Gunna" to "Gunman."

The situation was further complicated when the texter accidentally sent the text to a wrong number.

The text, which now read "Gunman at West hall," was received by someone identified only as "a member of the West Hall community" by the Gainesville Times.

That person, receiving the disturbing text from an unknown number, reported it to the police. And as soon as the police learned of the text message, they notified West Hall to put both schools in lockdown while they investigated the source of the text.

"It was a combination of odd circumstances," Sgt. Stephen Wilbanks of the Hall County Sheriff's Department told the Gainesville Times. "We want to emphasize that the recipient did the right thing in reporting the message."

The lockdown lasted about two hours, from 11:30 a.m. to 1:45 p.m. before police were convinced that it truly was an innocent misuderstanding.
Whoops.
Autocorrect does its job most of the time but its mistakes are legendary -- so much so that one Atlantic editor was prompted to ask earlier this week, are typos possibly as embarrassing as bad autocorrections? Probably not, though many people would have a lot of trouble texting without the correct autofixes, the ones that go unnoticed on Damn You Autocorrect. As for me, I opt for the typos: My phone came with the autocorrect disabled and I've never once sought to turn it on. A typo now or then, fine, but I like being able to text in slang and throw in words from other languages without the hassle.
Image: Reuters.