Could Space Travel Make Astronauts Go Blind?
Sad news for our space adventurers: A new study indicates that time spent in zero gravity may be bad for their vision.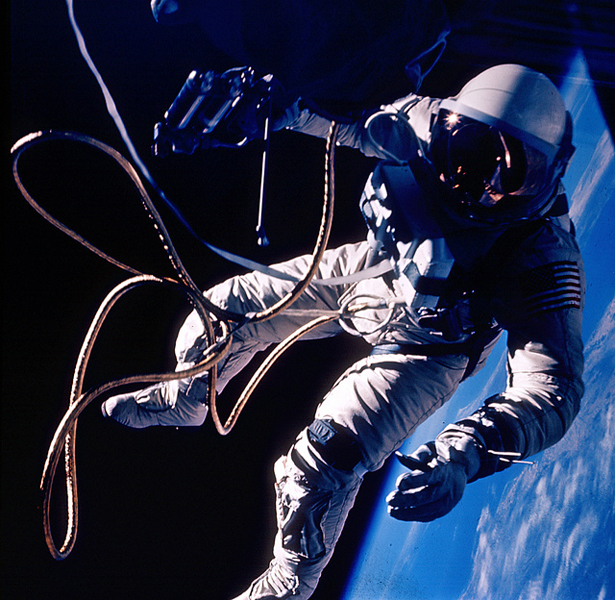 When they orbit the Earth or travel far beyond it, astronauts have the privilege of seeing our whole planet in one glance, or the close-up face of the moon. But new evidence points to a worrisome downside to that opportunity: their time spent in zero-gravity may be permanently damaging their eyes. New Scientist reports that in a study MRI scans from 27 astronauts who had spent a total of 108 days in space, "four had bulging of the optic nerve, three had kinks in the nerve sheath, and six had flattening of the eyeball." The findings affirm those of an earlier study of 300 astronauts that found vision damage reported by 29 percent of those who had completed short-term missions and 60 percent for those who had spent longer.
The researchers suspect that the changes in gravity are the culprit. "One potential mechanism is that blood which normally pools in the legs is shifted toward the skull, raising pressure," Larry Kramer, the study's lead author told New Scientist.
The problem could present a significant challenge for more-distant space travel in the future, such as manned missions to Mars. Unless techniques can be found to counter the damage, impaired vision may make it difficult for astronauts to navigate unknown terrain and monitor their spacecraft's displays.
Image: NASA.