Authors of Kindle Singles Are Raking in Tens of Thousands of Dollars
A new genre of electronic publication is proving to be rewarding not just for readers but for authors as well.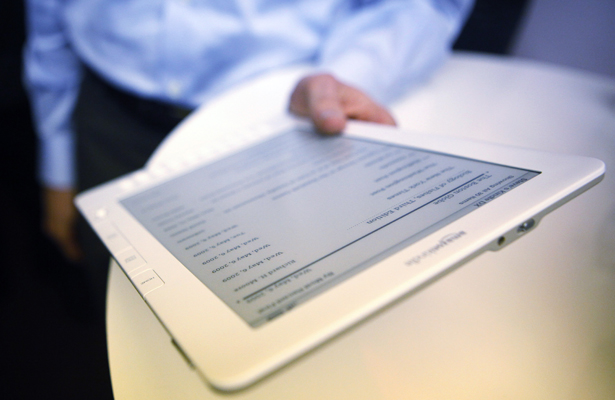 There's been a lot of buzz lately about Kindle Singles, the e-publishing format that's longer than a magazine article but shorter than the typical published book coming out of Amazon's dedicated Singles shop. First, a group of science writers launched a new site, Download the Universe, which is dedicated to reviews of new ebooks, many of which are Kindle Singles or other e-publications of a similar length. Next, New York Times literary critic Dwight Garner set about reviewing 15 of these mini-books, and hailed the possibility of "what feels almost like a new genre: long enough for genuine complexity, short enough that you don't need journalistic starches and fillers."
But while the form may hold literary promise, does it also carry the hope of remuneration? A new report from PaidContent finds that yes, a few authors are doing quite well from their Kindle Single efforts. One, Mishka Shubaly, author of "The Long Run," the ninth-best-selling Single of all time, told PaidContent that he is so pleased with the experiment, he hopes to name his first child Amazon. PaidContent estimates that Shubaly has made about $130,000 from his three Singles. The other four writers in PaidContent's report have brought in amounts ranging from a bit less than $9,000 to $65,000. The Singles in PaidContent's round-up all sell for either $0.99 or $1.99 a pop, and authors see 70 percent of the revenue.
The authors characterize their experience with Amazon's Singles shop, headed by former Village Voice editor-in-chief and Columbia adjunct David Blum, with glowing terms. David Dobbs, author of the Single "My Mother's Lover," which has sold about 40,000 copies, told PaidContent:
This has very much changed my thoughts about possibilities for ideas I get that previously I would have had to categorize as either a magazine story or a book.

One of the considerations is what magazine editors and book editors believe can work for them. I think most of the time they're right about what can work for them. I also think some of the time they might be wrong, and when my belief in something is stronger than theirs, now I have a way to publish it.
In a related piece, PaidContent also reports that there are now 165 Singles available, and that number grows by about three every week. Amazon has sold a total of more than two million such Singles.
PaidContent's reporter Laura Hazard Owen emphasizes the distinction between Kindle Singles and Kindle Direct Publishing, Amazon's self-publishing shop. Kindle Singles are curated and shepherded through an editing process by Blum, much like a traditional publishing house. The successful Singles authors aren't undiscovered gems but professional writers who have published elsewhere before.
Nevertheless, that shouldn't tamp down enthusiasm for these numbers. The fact is a new genre is emerging as a result of e-reading technologies, one that is proving successful both editorially and financially. All of this stands in evidence that in its Kindle Singles brand, Amazon is investing in a serious business model behind a quality editorial product. We all -- readers and writers alike -- stand to benefit from that combination.
Image: Reuters.