And Here You Have It, Ladies and Gentlemen, E=MC2 and Other Einstein Archive Treasures
The joy of the Internet, friends.
Earlier today the Hebrew University of Jerusalem and the California Institute of Technology unveiled a new online repository of 2,000 high-resolution scans from their collected manuscripts of Albert Einstein. Among them, this scribble: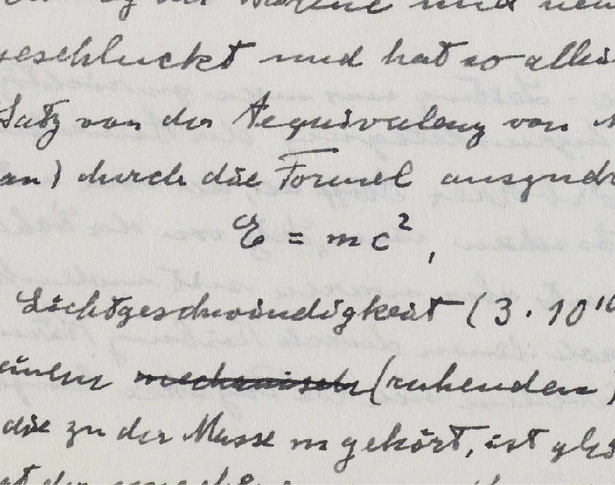 The formula is one of three existing examples in Einstein's own handwriting. This one comes from a 1946 paper for Science Illustrated.
Also among the collection, which includes in total some 80,000 documents are bits of Einstein's personal correspondence, such as a note to his mother upon one of the most significant moments of his life -- the eclipse experiment -- and a 1903 announcement of his marriage to Mileva Maric.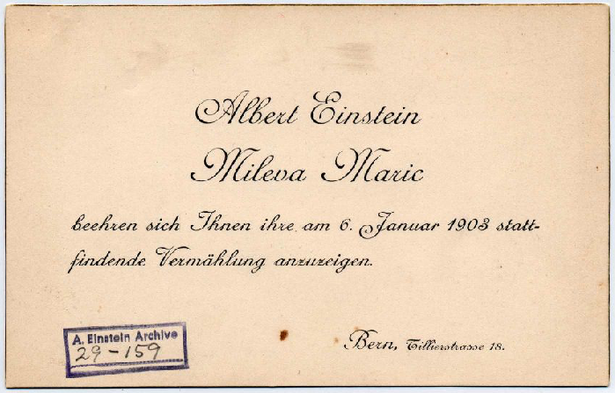 The delight of browsing through the archive lies in more than the breadth collection: Each piece is matched with a useful description and translation, that can help a user, particularly one who does not speak German, appreciate the history on her screen.
Images: Einstein Archives Online.