All Hail the Kindle Single, Says Top Literary Critic
E-readers aren't merely making reading more convenient, they're making new kinds of writing available.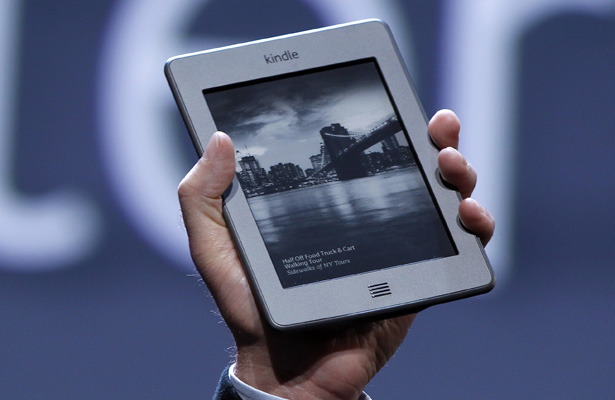 E-readers have been praised for their convenience, portability, and, even, the purity of the reading experience they provide. But e-readers are more than a new way to read the same material you would find in printed books, argues New York Times literary critic Dwight Garner, they are also cracking open a market for a new form of writing: the longer longform -- not quite book-length but way too long for most magazines. Garner writes:
They're works of long-form journalism that seek out that sweet spot between magazine articles and hardcover books. Amazon calls them "compelling ideas expressed at their natural length." If I didn't loathe the word "compelling," I'd think that wasn't a half-bad slogan.
Garner's review focuses on Amazon's line of these mini-books, Kindle Singles. "Most are blah; a few are so subliterate they made my temples ache. But several ... are so good they awaken you to the promise of what feels almost like a new genre: long enough for genuine complexity, short enough to avoid adding journalistic starches and fillers."
Garner elaborates that there are particular subjects that make for good mini-books: "biographies, accounts of disasters, and illness memoirs." Book-length writing on such stories tends be feel "bloated," as though the writers are stretching out their substance to fill pages between covers.
The emergence of the mini-book genre is a good example of how a device's structure (whether a book or an e-reader) can dictate content. But it's more than just technology -- it's markets too. The technology of a paper binding can surely hold an essay of 20,000 words. But the costs of doing so were too great, and the resulting profits too low. Perhaps e-readers have liberated these mini-books from the purgatory of the writers' brains where they lay unformed, but the liberation comes not from the page, but from the economics of the publishing house.