A Sign of the Times: Encyclopaedia Britannica to End Its Print Run
The 1990 edition sold 120,000 copies. The 2010? Just 8,000. But a half a million people are willing to pay for online access.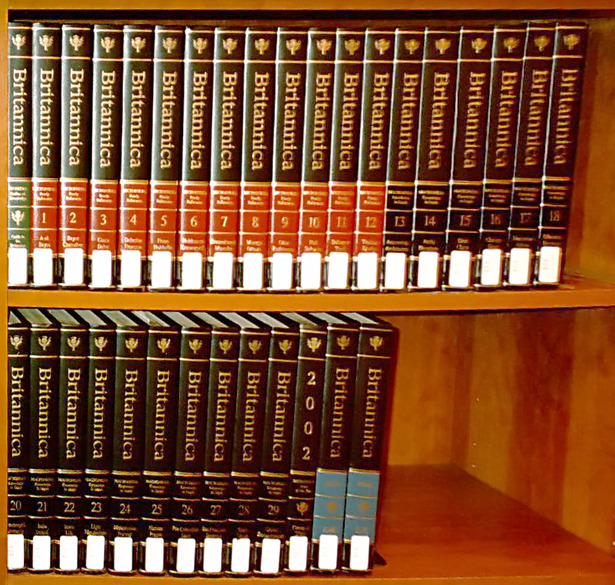 After nearly two-and-a-half centuries in print, the publishers of the Encyclopaedia Britannica are expected to announce tomorrow that they are stopping their presses, the New York Times reports.
The encyclopedia has long been the standard bearer for factual information and historical accounts -- not to mention a mark of status for their owners, many of whom paid for them in monthly installments. As Wikipedia emerged over the past decade, the question has always been, but how does it compare to the Encyclopaedia Britannica? (Answer: mostly favorably, with bonus points for breadth and accessibility.)
The bound volumes are a sight to behold, but who would pay for them -- the 2010 edition carried a $1,395 price tag -- in an age of cheap and easy-to-access information online? "Some people will feel sad about it and nostalgic about it. But we have a better tool now. The Web site is continuously updated, it's much more expansive and it has multimedia," Jorge Cauz, the president of Encyclopaedia Britannica Inc. told the The Times.
Recent years have seen a sharp decline: The 1990 edition sold 120,000 editions in the United States -- the most ever -- but the 2010 edition sold just 8,000. Four thousand copies are still in a warehouse, waiting for owners. Today, the printed encyclopedia accounts for less than one percent of the company's revenues.
Britannica, as a whole, is not moribund, though: a half a million people pay $70 each year for complete access online.
Image: Wikimedia Commons.