This Crowdsourced Wedding Website Will Put Your Album to Shame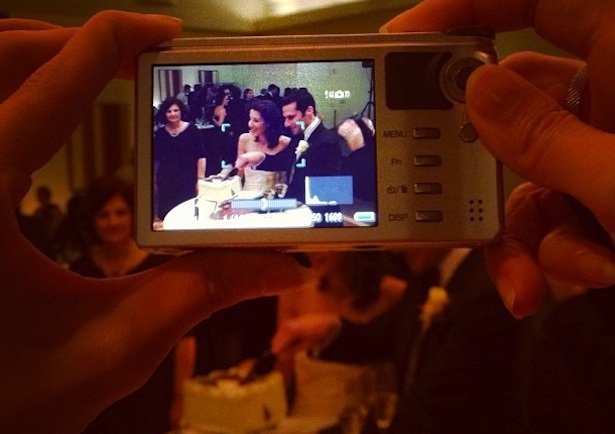 For all the time it takes to plan them, weddings come and go too quickly. So we're always looking for new and better ways to document them.
For most couples, that means shelling out for a really great photographer -- or hiring a really great videographer -- or creating a really great wedding website.
But Lizzie Oliner isn't your typical bride, and Burt Herman isn't your typical groom. Herman is the founder of the social media archiving service Storify, and his wedding to Oliner this weekend featured not only the classic touches, but also something that would have been impossible just a few years ago: widespread documentation across social media.
Wedding Tumblr? Check.
Wedding hashtag? Check.
Tons of tweets from guests and well-wishers? Check.
A tweet from a grandma? Oh, check.
YouTube videos? Check and check.
Twitpics and Yfrogs and Instagrams? Check, check, and check.
And keeping all the chaos together? A Storify, of course (or, in this case, a "Wedify") that combines all the nuptial documentation -- the ceremony! the dancing! the food! -- into a single, awesome, instantly archived website. This could well be the future of wedding memories: interactive, crowdsourced, and brought home with totally endearing comments from the couple's moms.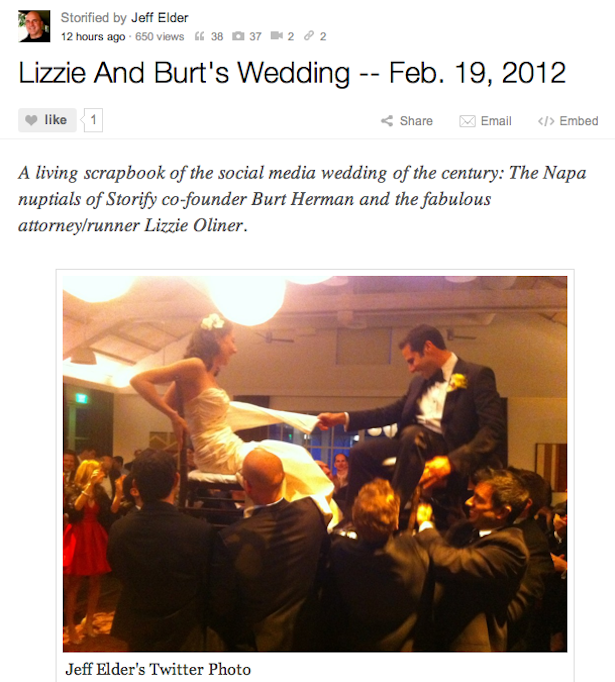 Image: Instagram/Xavier Damman; Storify/Jeff Elder.