The Most Surprising Thing About How People Use Facebook
Facebook isn't just for sharing baby photos and YouTube videos, it's also a crucial new political space.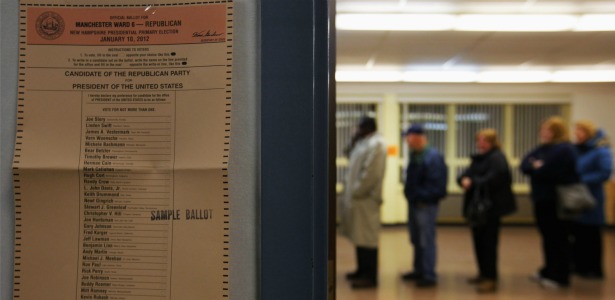 We all know that people are using Facebook every day for keeping up with their friends -- sharing pictures, statuses, and little finds from across the Internet. But it turns out that for the most hardcore Facebook users, the platform is more than social -- it's political.
According to a new report from Pew, the Facebook users who have the most friends, were tagged in the most photos, and received the most wall posts, were more likely than average users to attend political rallies and meetings offline. Additionally, those who used Facebook's "groups" feature were also more likely to try to convince other Facebook friends to vote for certain candidates. (In general Facebook users were more likely than average Americans to vote in an election.)
It makes sense that an overall pattern of engagement extends beyond Facebook to the greater world. And this was true before Facebook too -- people who are more social, more engaged, also have higher rates of civic participation.
But because Facebook is now where so many of those people -- these highly engaged citizens -- spend their time and communicate, the Facebook game is rising in importance for political campaigns. Voter contact -- asking someone personally to vote -- is thought to be the most effective way to get people to the polls, and it's all the more so when the people making the contact are friends not strangers. Facebook, with its dense and active networks, offers campaigns a more efficient way of making those contacts. On Facebook, there is the potential to reach more people, whom they assume to be friends, without sending people into the streets to walk door to door.
Though campaigns are hoping to reach millions of voters online, any actual increase in voter turnout has been at the margins, says Thomas E. Patterson, an elections scholar at Harvard's Kennedy School. There's some indication that there was a net turnout gain due to online organizing in 2008, but the ceiling for how many more people can be convinced to vote online may not be all that high.
One other interesting bit from the Pew report: They found no evidence of "Facebook Fatigue." To the contrary, the study's authors say, the longer someone has been on Facebook, the more active they are. Same is true for people who have more friends. This is good news for Facebook and a sign that it is on a different path than MySpace. As more people use the site and build deeper collections there, they tend to stick around.
Image: Reuters