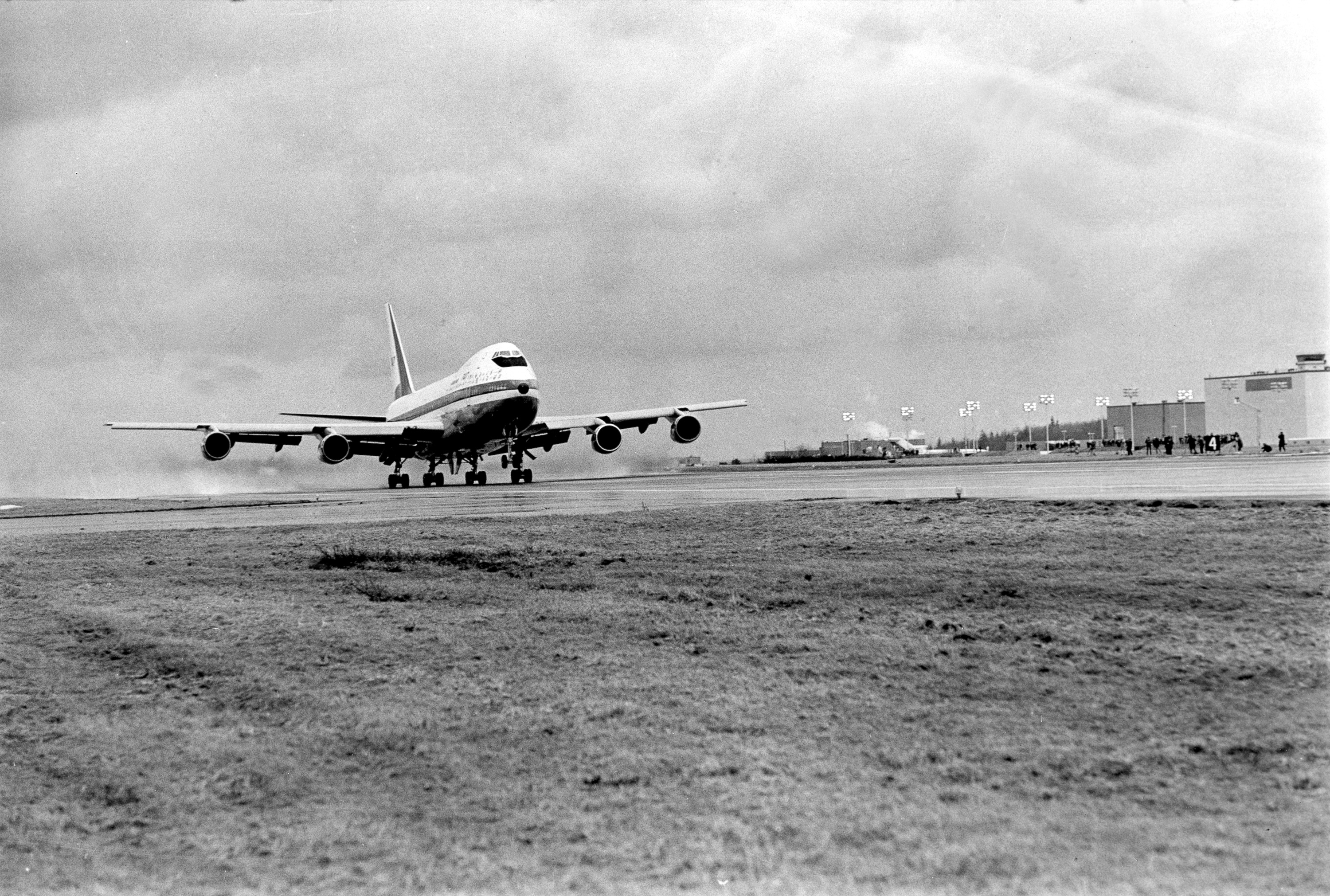 On this day in 1969, Boeing's 747 -- the world's then-largest commercial aircraft -- took wing for the first time during a test flight at the Boeing plant in Everett, Washington. The above picture shows that first take-off. The total testing process lasted 10 months, required more than 1,500 hours in flight, and used five different airplanes. It was certified for commercial service in December of that same year. The 747 has six million parts, 171 miles of tubing, and a tail-height as tall as a six-story building. According to Boeing, the entire distance of the Wright brothers' first flight in Kitty Hawk, North Carolina, was shorter than the length of a 747's economy cabin alone.
Below, recent Pictures of the Day:
Image: AP.
We want to hear what you think about this article. Submit a letter to the editor or write to letters@theatlantic.com.