Physical Interaction, Virtual Worlds: Microsoft Unveils 'IllumiShare'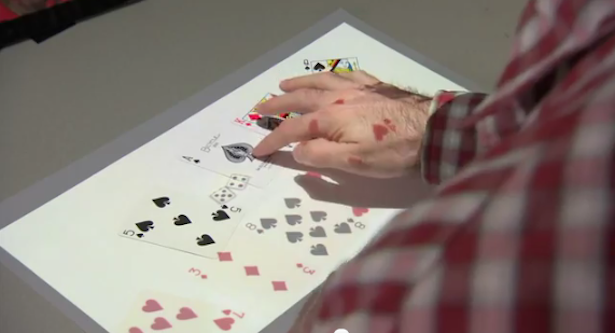 In his 2008 book The Physics of the Impossible, the physicist Michio Kaku predicted that teleportation -- along with telepathy and human invisibility -- will be among the scientific advances we can expect to see within the next 100 years.
And while a Star Trek-esque matter-Transporter humanity does not yet have, we're finding new ways of transferring elements of our physical environments nearly every day. Microsoft Research just unveiled a technology that is pretty much the visual version of the Transporter: IllumiShare, "a remote device that allows remote people to share arbitrary physical or digital objects on any surface."
It's virtual interaction brought to a newly physical -- well, "physical" -- level. IllumiShare (which looks, in its current proof-of-concept form, pretty much like an IKEA desk lamp) uses a linked camera-and-projector set-up to share video between remote workspaces, be they across the room or across the world. Place objects -- notes, drawings, toys, your hands -- in the device's field, and those objects' images will be instantly sent to your collaborator. You could use the system to co-create drawings, or take notes, or play cards (or, hey, as in the example below, tic tac toe) -- in other words, to improve the way we go about education, amusement, business, or artistic creation.
And you could do that, actually, very soon. "The IllumiShare project is a working research concept right now," The Verge's Tom Warren notes, "but it clearly shows the potential for physical interaction using relatively simple virtual technologies." As collaboration becomes an increasingly virtual affair, Microsoft's newest device could bring back some of the value of the analog.
Image: Microsoft Research/YouTube.