KLM's New Social Media-Based Seating Is Awesome (and Also, Awful)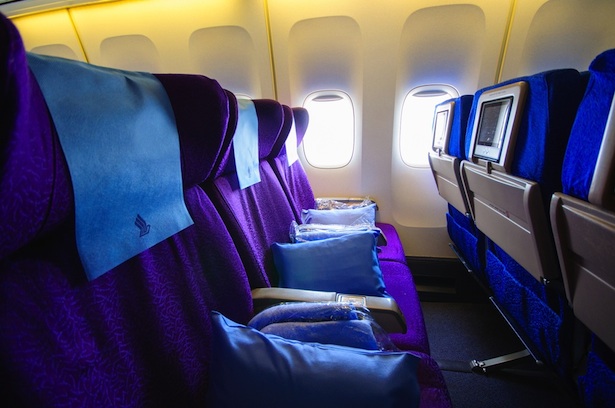 The good news: Social media can connect us in ways that were never before possible. The bad news: Social media can connect us in ways that were never before possible. Facebook and its fellow networks always offer trade-offs -- between privacy and publicness, between the comforts of anonymity and the responsibilities of recognition. Which means that pretty much every time a major innovation in social media comes along, we, the users, end up asking ourselves: Really? How great, actually, is this shiny new thing?  
With that in mind, I love the awesomely/tellingly conflicted press reactions to today's news that KLM has launched Meet & Seat, the airline's flight-based social media program. Using the service, you can see the Facebook and LinkedIn profiles of your fellow flight passengers ... and then use that information to select your seat.
On the one hand, the program is simply another great way to connect with other people -- the premise of social media brought, basically, to the social space of the skies:
On the other hand, Meet & Seat could help us to disconnect from each other, indulging the airborne misanthropy that lurks within all of us:
Or it could simply help us to be more selective about the people we socialize with on our flights:
But it could also eradicate the serendipity of in-flight romances and social connections:
And it could bring travelers back to the horrors of high school:
And it could offer yet another way to bring creepiness to the experience of air travel:
So: A service that's social, but also anti-social, and that's friendly, but also snobby, and that's practical, but also creepy. Seems about right.
Image: Shutterstock/Jordan Tan.